Results for - Elections are over. What comes next?
1,966 voters participated in this survey
Finally the elections are over. Without getting into who you voted or not, let me ask you a few questions: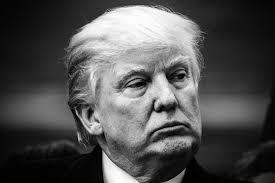 1. Are you proud of your new president, Mr. Trump?
2. Do you think that the slogan "Make America great again" will represent the near future of the US?
3. During his campaign Trump attacked Muslims, disabled, women, immigrants in general, Mexicans in particular, and many others who deserve better. Now that Trump is the new president, will his fans replicate his aggression to minorities?
4. If you belong to a minority group, do you feel that you and your family are going to be safe?
5. Aging is quite a problem for most people, but presidents seem to get older a lot faster than most of us. Considering his age, would Trump be able to support all the stress, staying healthy to get to the end of his term?
6. Was Trump elected because...
He was the candidate people really wanted
People wanted to try a new kind of poiitician
Other (please explain in the comments below)
11/17/2016
Politics
1966
100
By: LBP
Earn Rewards Live
Comments