Results for - Cartoon Shows Exactly How Pro Lifers Feel About Abortion
2,188 voters participated in this survey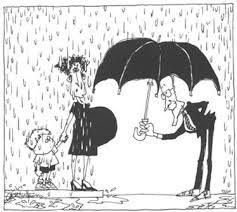 1. A cartoon went viral a few days ago showing exactly how pro-lifers feel about the abortion debate. They seem to want to protect the rights of unborn fetus with all their strength but once that fetus actually comes into the world, that's where they stop. 'Heartbeat bills' in the States also reveal extremist anti-abortion views that value unborn over women, and certainly the unborn over the born. As has been said on here before, restrictive abortion laws will not end abortion. It will only end safe, legal abortions, when it drives abortions back into alleys and basements. Do you think this cartoon says it all perfectly?
2. Some pro-life group got a hold of this cartoon and this is their warped view of what is happening:" In this political cartoon, there is a child, a man, and a pregnant mother. The man may or may not be related to the mother and her son, but he appears to be a kind person. The caring man is holding an umbrella over the pregnant mother's stomach, rather than holding it for the mother and son. This does not mean he does not care for the mother and her son, but rather he is making a strong statement. His message is showing that the baby is still a human being even if he/she is in the mother's stomach. The baby should be treated the same as any other person. If murdering a person is illegal, then abortion should be restricted." Do you think this is a laughable explanation of this cartoon?
Yes, but typical of pro-lifers' views on abortion
No, I think the explanation is correct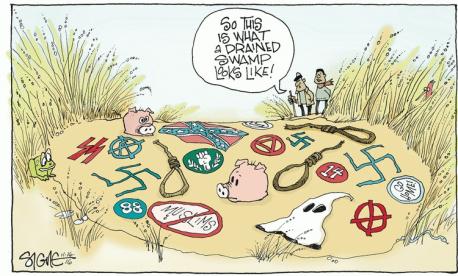 3. This cartoon is actually almost 25 years old, and done by Signe Wilkinson, an editorial cartoonist best known for her work at the Philadelphia Daily News. The man depicted in the cartoon is actually George Bush, and she is making a point about the Republican's antiquated anti-abortion views. This is another of her more recent cartoons. Do you think this makes a valid point?
I don't like her cartoons at all
06/12/2019
Politics
2188
92
By: ghahrem5
Comments