Results for - Most Canadians feel society is 'broken', politicians don't care about them!
3,073 voters participated in this survey
The majority of Canadians think politicians aren't concerned with people like them and experts don't understand them. They say society is "broken" and the economy is rigged in favour of elites. That's according to the findings of a new Ipsos poll, which shows that populist attitudes — as well as nativist (or anti-immigrant) sentiments — have gained new ground in Canada. The results, released Thursday, provide a suggestion as to what political leaders could be facing from voters as they attempt to woo them in the upcoming federal election.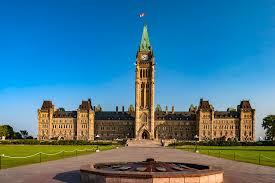 1. Do you think that your country's political and economic system favors only rich and powerful people?
2. Do you think your neighbors are loosing the sense of community (that you live in)?
3. Do you think your local politicians (MP, MPP etc.) cares about the problems that exists in your neighborhood?
09/08/2019
Politics
3073
82
By: Tellwut
Comments