Results for - POLL: Majority of Voters Believe Biden In Early Stages of Dementia
2,417 voters participated in this survey
A new Zogby poll finds that majority of voters may be concerned with the mental state of the Democratic nominee.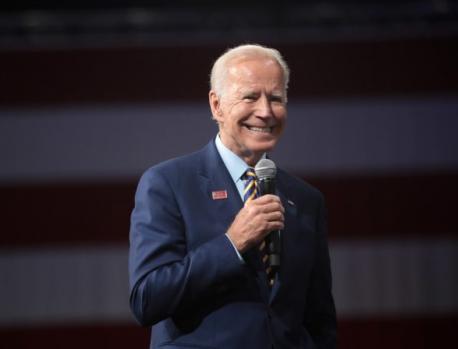 1. It looks like the majority of voters believe that former Vice President Joe Biden is a little more than just sleepy. Zogby Analytics conducted the poll and had this to say about their findings: A majority (55%) of likely voters surveyed thought it was more likely (much more and somewhat more likely combined) that Vice President Biden is in the early stages of dementia. Do you suspect that Joe Biden, soon to be 78 years old, is suffering from confusion and the degenerative effects of dimentia?
2. Majorities of Republicans (77% more likely/23% less likely) and Independents (56% more likely/44% less likely) thought Joe Biden had early-onset dementia; while nearly a third of Democrats (32% more likely/68% less likely) thought this was the case. If you DON'T think Biden is suffering from dementia, are you a Democrat?
3. At the same time, some important subgroups did not believe the vice president was exhibiting a declining mental capacity. While a majority of men (60% more likely/40% less likely) thought it this was likely, women (50% more likely/50% less likely) were less likely to think that the vice president was in the early stages of dementia. If you don't feel Biden is suffering from dementia, are you female?
4. If nothing else, Biden has made a name for himself by the collection of "gaffes" he's guilty of. Words not coming out right and downright saying the wrong things (like telling a crowd that he's running for Senate). An internet search will turn up a plethora of his now-famous mishaps. Are you familiar with some of Biden's mess-ups on the campaign trail?
5. Last month, Biden did a podcast with someone from the magazine Vanity Fair, and the host informed Joe that the most popular nickname for him on the internet was "Dementia Joe." Biden chuckled nervously and then said all that internet folderol doesn't really matter. Do you agree with Biden that the plethora of mishaps and misstatements that he's had on the campaign trail "doesn't really matter"?
6. Many have predicted that Biden, if elected, likely won't even be able to fulfill his entire first term before he's too far "out of it" and has to be replaced by his Vice President. Do you feel comfortable voting for Biden, if it is possible that he won't even last 4 years after his election?
07/13/2020
Politics
2417
248
Anonymous
Comments