Results for - Capitol Police investigating after congressman discovered carrying a gun when attempting to go on the House floor
3,264 voters participated in this survey
US Capitol Police are investigating an incident in which a Republican lawmaker was stopped from bringing a concealed gun onto the House floor on Thursday, sources told CNN, the first time a member of Congress has been discovered with a firearm by the metal detectors now set up outside the legislative chamber.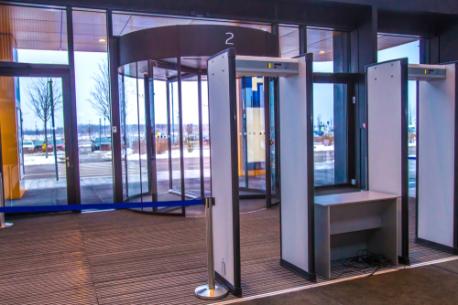 1. While the public is prohibited from carrying firearms in the Capitol, lawmakers are allowed to keep guns in their offices or carry them on Capitol grounds unloaded. They are forbidden from bringing guns onto the floor. Do you think U.S. Representatives should be able to bring a gun to the House floor?
2. Do you think lawmakers should be able to have unloaded guns in office?
3. The metal detectors were installed last week in the wake of the insurrection at the Capitol on January 6, which left five dead, including a Capitol Police officer. Do you agree with having metal detectors before representatives can enter the House floor?
4. After the initial criticism from lawmakers, and reports that some refused to stop for Capitol Police after setting off the magnetometers, House Speaker Nancy Pelosi proposed a new rule on January 13, imposing stiff fines on members who refused to follow the new security measures: $5,000 for the first offense and $10,000 for the second offense. The new rule has not been passed yet and will be considered when floor votes resume in the House in February. Do you agree with this rule?
01/26/2021
Politics
3264
126
By: Tellwut
Comments