Results for - House sends bill creating January 6 commission to the Senate
2,851 voters participated in this survey
The House voted Wednesday to approve legislation to establish an independent commission to investigate the violent insurrection on January 6 at the US Capitol, with 35 Republicans breaking with their party to support the bill.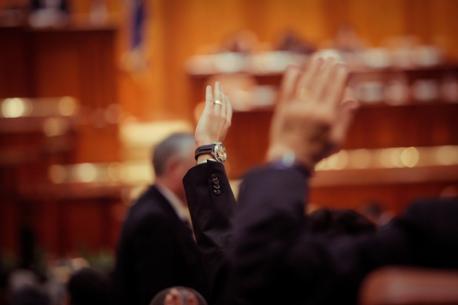 1. Do you think there should be a commission to investigate the Jan 6 riots?
2. The bill now moves to the Senate where it faces an uncertain fate as GOP resistance is growing. Do you think the Senate will pass the bill?
3. While Democrats had wanted the commission to focus exclusively on the events leading to January 6, House Minority Leader Kevin McCarthy and others had suggested that the panel also investigate Black Lives Matter protests of last summer, Antifa, and the death of Capitol Police Officer William "Billy" Evans, who was killed outside the Capitol in April. What should the commission focus on?
Events leading up to Jan 6
Black Lives matter protests
Death of U.S. Capitol Police Officer William "Billy" Evans
05/21/2021
Politics
2851
93
By: Tellwut
Comments