Results for - Republicans and the U.S. Constitution
2,480 voters participated in this survey
According to Chris Cillizza, CNN Editor-at-large, "Nearly a year after rioters sought to overturn the free and fair presidential election of 2020, the Republican Party faces a stark choice -- framed perfectly by Wyoming Rep. Liz Cheney on Sunday, Jan.1, 2022." "We can either be loyal to Donald Trump or we can be loyal to the Constitution, but we cannot be both," said Cheney during an interview on CBS' "Face the Nation."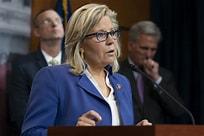 1. As Cheney notes, "you simply can't be the servant of two masters -- especially when those masters are directly contradicting one another". Without any factual evidence, former president, Donald Trump, has claimed that he won the last presidential election, because there was widespread voter fraud; known as the "Big Lie". In recent polling, 69% of Republicans that voted for Trump and 58% overall agree with Trump's "Big Lie" theory. They claim that President Joe Biden wasn't legally elected by the American people. Is Congresswoman (R) Liz Cheney correct when she asserts that the majority of Republicans have chosen Donald Trump over the U.S. Constitution, the peaceful transfer of power and the rule of law as we know it?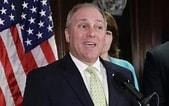 2. Which of these facts are you aware of?
Almost 150 Republican House members and Senators voted to overturn the election results on January 6, 2021, hours after the Capitol had been ransacked by Trump supporters.
Elected leaders within the GOP, such as Steve Scalise, the number two Republican in their House leadership, still won't say whether Biden won the election fair and square.
Rep. Cheney was ousted from her party leadership position because she spoke out against Trump's actions on January 6.
I am unaware of these facts.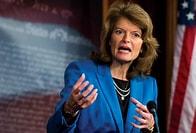 3. Which of these facts are you aware of?
Trump is aggressively targeting all 10 of the House Republican incumbents who voted to impeach him as well as Alaska Republican Senator Lisa Murkowski, who voted to convict him for his role on January 6.
2022 Republican candidates around the country are seeking Trump's endorsement, convinced that winning it virtually assures them of victory in a competitive Republican primary.
Trump is the clear frontrunner for the 2024 presidential nomination, with large majorities of Republicans telling pollsters they hope he runs again.
I'm not aware of any of these facts.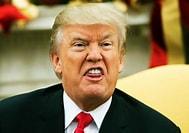 4. Constitutional conservatism used to be the backbone tenet of the party of Ronald Reagan until the coming of Donald Trump and his brand of populist authoritarianism. Have Donald Trump and his supporters created a dangerous environment for the survival of American democracy?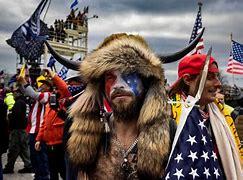 5. Canadian political science Professor Thomas Homer-Dixon has urged his country to protect itself against the "collapse of American democracy". Trump, he said, "and a host of acolytes and wannabes such as Fox News' Tucker Carlson and Georgia Representative Marjorie Taylor Greene", have transformed the Republican party "into a near-fascist personality cult that's a perfect instrument for wrecking democracy". Homer-Dixon's message was blunt: "By 2025, if Trump is re-elected POTUS, American democracy could collapse, causing extreme domestic political instability, including widespread civil violence. By 2030, if not sooner, the country could be governed by a rightwing dictatorship." While this may seem absurd, no one seriously thought that Donald Trump could be elected in 2016 and many absurd things have happened since then. If Trump returns to the White House, he warned, "he will have only two objectives, vindication and vengeance" of the lie that his 2020 defeat by Joe Biden was the result of electoral fraud. A "scholar of violent conflict" for more than four decades, Homer-Dixon said Canada must take heed of the "unfolding crisis". Homer-Dixon earned his doctorate in political science at the Massachusetts Institute of Technology (MIT) in 1989. Is Dr. Homer-Dixon's warning plausible?
01/14/2022
Politics
2480
141
By: scouthoward
Earn Rewards Live
Comments