Results for - This is Part 4 of the survey on Power Supply. Part 3 was about better and more realistic renewables. Part 4 is about the potential if we all work together and don't get caught up in jurisdictional squabbles.
2,188 voters participated in this survey
Power generation is big business and this means that big government inevitably gets involved.. We have seen headlines where a province with an abundance of oil and gas tries to protect its economy and a province that has wind and hydro actively resists the pipelines the other province needs to get its products to its customers. Meanwhile a surplus of energy in one province could bridge a shortage in the other and vice versa Protecting provincial jurisdictions slows down the development of clean electricity. We should focus on a comprehensive solution to energy problems rather than a piecemeal approach. See if you agree.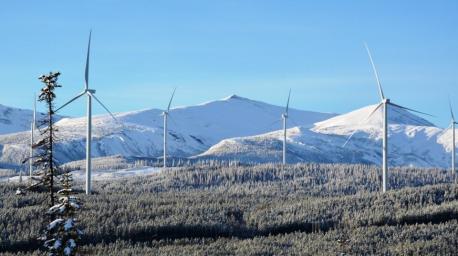 1. The 184.6 megawatt (MW) Meikle Wind power project is B.C.'s largest. According to recent modelling, Canada would need to build over 2,000 such wind turbines and 650 hectares of solar panels every year until 2050 in order to decarbonize its electric grid and increase its wind and solar capacity 18-fold by 2050,This calls for a profound shift in the way utilities collaborate and regulate energy generation and transmission across the country. Especially if all of that's is coming from wind and solar. This may not be a realistic goal. How about these options?
Once electricity is generated and enters the grid it no longer matters what the generation method was. Alberta has oil and gas. Clean it up and use it.
There are many consumers who would buy an EV if the price was right, the cost of electricity was low enough and recharging stations were as frequent as gas stations. A phased approach is the only way this will work.
There is a network of gas stations across Canada. The government should mandate that all of them has at lease one recharging station for EVs and provide financial incentives for their installation.
If the purchase price fit your budget is an EV a viable means of transportation for you?
For 8 months of the year only - not in winter
Yes, been driving them since 2011.
an EV rakemobile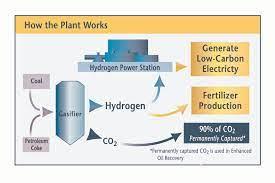 2. The David Suzuki Foundation says "100 per cent zero-emissions electricity is possible, affordable and reliable." Only one of these goals is realistic however and only if zero-emissions is the goal and not just the elimination of the coal, oil and gas industries regarless of the unemployment and economic damage this will cause.. Can we avoid the unemployment and economic fallout by finding ways to use hydrocarbons more effectively and cleanly.
Hydrocarbons can be split into hydrogen (to be used as clean fuel) and carbon (to be used to made products such as graphite, graphene, carbon fibre and even diamonds).
Hydrogen can be compressed and used in the same way propane and LNG is currently being used. Clean energy is needed in areas where the electrical grid does not exist or does not meet demands.
Hydrogen is lighter than air and its ability to more easily disperse makes it less toxic than propane. Hydrogen is largely overlooked and the switch from propane to hydrogen will have to have incentives. https://www.nrdc.org/experts/christian-tae/hydrogen-safety-lets-clear-air
As a fuel Green hydrogen—being produced in only small amounts today—has the potential to replace fossil fuels in emissions-heavy vehicles like trucks, ships, and planes, and in industrial processes like the production of steel and chemicals. It can help us achieve a 100 percent renewable energy electricity sector by allowing us to store power for long periods of time.
If hydrogen was as easy to use as gasoline would you use it instead of electricity?
Yes - replace gas tank with hydrogen tank
Yes
jlrake wouldn't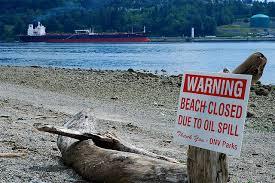 3. As Canada looks to scale up solar and wind energy, supply chains to build turbines and solar panels could be in short supply. Hydro and nuclear projects are slated to expand in Quebec and Ontario. Canada is one big country and we could do whatever we want between provinces, but we have political divides between Alberta and B.C. and Quebec's preference to sell hydro power to New England over Ontario. Yet between Alberta and B.C.,huge amounts of electricity could flow from wind and solar farms in the Prairies — where it's cheap and easily deployed — to feed peak demand across the border in BC. Alberta, for its part, could benefit from B.C.'s hydroelectric reservoirs, which, together with inter-regional transmission, would even out supply when it's not windy or water levels are low. Which option is the more likely?
The climate goals are Canada's and will only be met if we are Canadians first and the province we live in is of secondary importance. We should share our bounty across the country rather than focus on our own small slice.
The climate goals were set by the Feds and the provinces are free to do their own thing. We need to make sure each province looks out for its own best interests - we are in competition with each other after all.
The federal government needs to show leadership and be a nation builder. If a pipeline is needed in the best interests of the country we should build it and become more energy self sufficient.
As long as BC Ont and Que import oil and gas from outside of Canada they should not be allowed to restrict the flow of hte domestic product. The Federal government should eliminate the importation of carbon energy from overseas as a first step.
Which is more important to you - your province/state or country?
Province
n/a
U.S.A. all the way!!! So saying, we're here to help each other.
06/25/2022
Politics
2188
24
By: DavKar
Earn Rewards Live
Comments