Rewards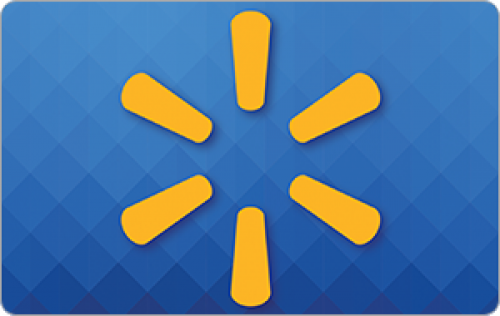 Amazon gift card
Take surveys and collect rewards from the industry-leading e-commerce website, Amazon.com, Via "amazon gift cards". The more you take or create survey, larger the amazon gift card you earn.
Results: The U.S. has over 1 million recorded COVID-19 deaths of the 6 million worldwide without the social reckoning that such a tragedy should provoke. Why is that?
The United States has reported more deaths from COVID-19 than deaths from Hurricane Katrina and more in two years than deaths from HIV during the four decades of the AIDS epidemic. At least 1.02 million Americans to date have died from COVID, and the true toll is likely even higher because many deaths went uncounted. COVID is now the third leading cause of death in the U.S., after only heart disease and cancer. On May 24, 2020, as the United States passed 100,000 recorded deaths, The New York Times filled its front page with the names of the dead, describing their loss as "incalculable." Now the nation has passed 1 million. What is 10 times incalculable?
1.
1.
Many countries have been hit by COVID, but few fared as poorly as the U.S. Its death rate surpassed that of any other large, wealthy nation. The Biden administration placed its bets on a vaccine-strategy, rather than the multilayered protections many experts called for. Even then America lagged behind other wealthy countries in vaccinating its citizens—especially the elderly who are the most vulnerable. The U.S. experienced the largest decline in life expectancy in 2020 and it was also the only country whose lowered life span was driven mainly by deaths among people under 60. Dying from COVID robbed each American of about a decade of life on average. As a whole, U.S. life expectancy fell by two years—the largest such decline in almost a century. Neither World War II nor any of the flu pandemics dented longevity so badly. Were you aware America was doing so badly?
The pandemic became so politicized in the media that the concerns disappeared in the onslaught of other negative news and were able to "hide in plain sight".
33%
With all the business closures, changing regulations, negative feedback about what it would take to combat the virus, conspiracy theories and so on, people were focused on self interest and survival rather than a more unified approach.
28%
People in the USA are more driven by the pursuit of money than other nations and the death of so many elderly released $billions in funds to their heirs and millions in estate taxes into government coffers. This was considered a "silver lining" from the tragedy.
22%
Other (please specify)
2%
Gained - spent less
Lose
Yes
2.
2.
Every American who died of COVID left an average of nine close relatives bereaved. Roughly 9 million people—3 percent of the population—now have a permanent hole in their world that was once filled by a parent, child, sibling, spouse, or grandparent. An estimated 149,000 children have lost a parent or caregiver. Many people were denied the familiar rituals of mourning—bedside goodbyes, in-person funerals. Others are grieving raw and recent losses, their grief trampled amid the stampede toward normal. Multiple people didn't get to bury their parents or be with their families, and now are expected to go back to the grind of work. People are not being given the space individually or societally to mourn this huge thing that's happened. Have you had to grieve or wanted to grieve but have been unable to?
I have lost one or more people close to me during the pandemic but have been able to mourn their loss.
12%
I have lost one or more people close to me during the pandemic but have not been able to mourn their loss.
10%
Those I care for have been spared from the pandemic and I haven't had to mourn the loss of anyone close to me.
30%
Other (please specify)
1%
From personal experience you should not ignore the grieving process.
No never
No
3.
3.
The CDC issued guidelines that allowed most Americans to dispense with indoor masking when at least 1,000 people had been dying of COVID every day for almost six straight months. If the U.S. faced half a year of daily hurricanes that each took 1,000 lives, it is hard to imagine that the nation would throw caution to the wind. Why, then, is COVID different? Perhaps the threat—a virus—is invisible, hidden from public view. No floodwaters or smoking buildings. Even though 3 percent of Americans have lost a close family member to COVID, that means 97 percent have not. A tragedy shared by the nation seems to have less impact that one that impacts a specific location or demographic.. Perhaps It began to feel normal, especially as it has dragged on for more than 3 years now. Has COVID become part of normal life in a similar way that TB and other illnesses were part of life more than 100 years ago?
After 3 years of COVID I/we have learned to cope and it is no longer such a big deal.
23%
COVID was never such a big deal and we didn't have to change our lives very much.
11%
COVID has changed our lives and things will never be the same again.
40%
Other (please specify)
1%