Results for - Who will be voted the next US President in November 2012 and what are the critical issues for this campaign (as of February 2012)? This will be run monthly up to November 2012. Will your opinion change?
39 voters participated in this survey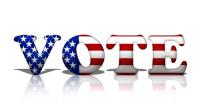 1. Vote for US President, November 2012
Barack Obama (incumbent Democrat)
Newt Gingrich (Republican)
Rick Santorum (Republican)
2. What is the most critical issue of this campaign?
Management of the 14 trillion of debt
Health care – repeal and replace
Legalizing same sex marriage across the US
Environment and control of global warming
Continued involvement by the government re bailouts, debt ceiling or entitlements
02/29/2012
Politics
39
1
By: sassy
Comments