Results for - Chris Christie's Weight Loss Surgery
2,222 voters participated in this survey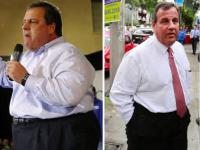 1. New Jersey governor Chris Christie underwent Lap-Band Surgery in February 2013. Since then he has clearly lost a significant amount of weight. Were you aware of this story?
2. While Christie claimed the surgery was for health reasons, there has been much speculation that he's trying to get in shape for a possible 2016 White House run. Why do you think he did it?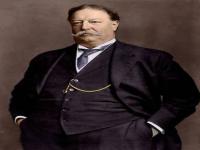 3. Weighing in at 340 pounds, William Howard Taft holds the record as the largest US president. Elected in 1908, he didn't have to worry about how he looked in front of TV cameras. Do you think Taft could be elected today?
4. Assuming you have no issues with political views or party affiliation, would you vote for a morbidly obese person for president?
Yes, but only if he or she is in good health otherwise
Yes, because given the rate of obesity in the US, I may have no choice!
Maybe, but I'd pay close attention to who his or her running mate is
No, I don't think he or she would be physically up to the rigors of the office
No, I'd wonder what less obvious problems this person has
No, I think the leader of the free world should present a better image
I can't or don't vote in US elections
5. If Chris Christie is the Republican candidate for president in 2016, do you plan on voting for him?
Yes, I'll vote for whoever the Republicans nominate
Depends who is running against him
No, I'm still concerned about possible health issues
No, I disagree with his political views
No, I will not vote for a Republican for president
I can't or don't vote in US elections
01/24/2015
Politics
2222
35
By: tg85
Comments