Results for - Should he be removed from office?
1,749 voters participated in this survey
Mississippi Councilman Kenneth Stokes wants people to throw rocks and bricks at cops chasing suspects wanted for misdemeanor crimes. Stokes said he's had enough and that police pursuits put area residents in danger. "What I suggest is we get the black leadership together and as these jurisdictions come into Jackson, we throw rocks and bricks and bottles at them," Stokes told WLBT-3 News on Thursday.
1. Have you seen this on the news or in your news feed?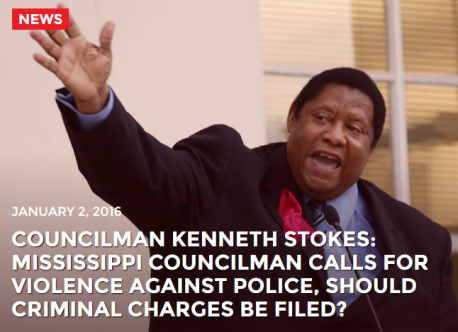 2. There have been no accidents reported in Jackson in relationship to any Sheriff pursuit. Furthermore, more delving shows a large percentage of these pursuit arrest were residents of Jackson. City police chief Lee Vance has not yet commented on social media. Do you thinks Stokes should be removed as a councilman?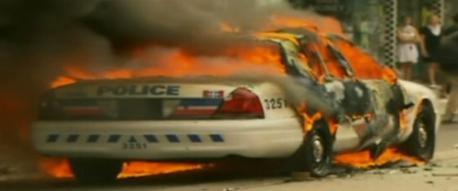 3. Do you think this some residents will perceive as permission to start a war on law enforcement officers?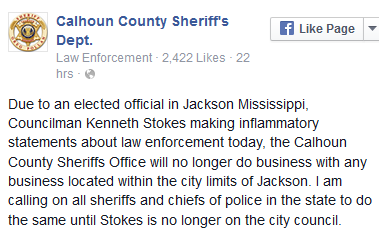 4. Do you think the Calhoun sheriff is justified to no longer pursue criminals in Jackson, and urging other county sheriffs to do the same?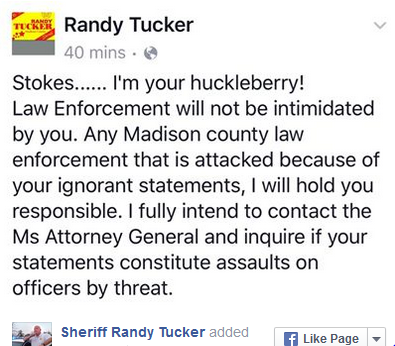 5. Do you think Sheriff Tucker is correct that Stokes could be held accountable if any of his officers come to harm?
01/04/2016
Politics
1749
55
By: hisdimple
Earn Rewards Live
Comments