Results for - Potoo
1,861 voters participated in this survey
(Source: Good Nature Travel) Day-to-day survival is a challenge in the wild, especially if those looking to eat you are bigger or faster than you are. That's the reason why many species have developed methods of camouflage. Some, such as chameleons, adjust their coloration to imitate their habitats; others, including zebras, find strength in numbers and stick with their herds so that when a lion walks by, all the predator sees is a big, striped mass. The common potoo, found from Nicaragua in Central America south to Argentina, however, takes camouflage to new heights. Not only does this bird's complex pattern of black, brown, and gray plumage resemble tree bark, it adopts a posture that looks like a dead limb. Pretending to be a broken tree branch, a potoo will hold absolutely still — and successfully hide in plain sight.
Potoos are monogamous breeders and both parents share responsibilities for incubating the egg and raising the chick. The family does not construct a nest of any kind, instead laying the single egg on a depression in a branch or at the top of a rotten stump. The egg is white with purple-brown spots. One parent, often the male, incubates the egg during the day, then the duties are shared during the night. Changeovers to relieve incubating parents and feed chicks are infrequent to minimize attention to the nest, as potoos are entirely reliant on camouflage to protect themselves and their nesting site from predators. Can you mention any other birds that don't build a nest to lay their eggs and raise their chicks?
1. Have you ever seen a potoo in a wild environment?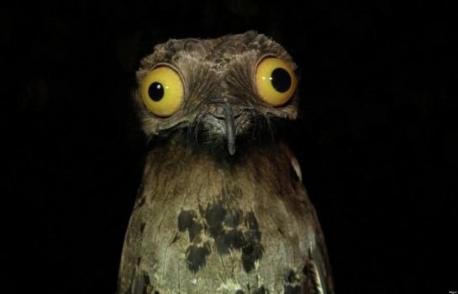 2. Potoos are a group of near passerine birds related to the nightjars and frogmouths. They are sometimes called poor-me-ones, after their haunting calls. Do you know any other bird as good as the potoo to camouflage on the trees?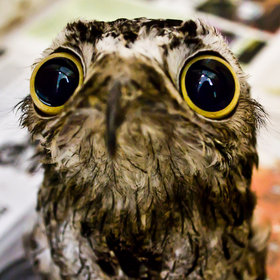 3. Potoos have a funny look. Can you mention any other funny looking bird?
11/19/2016
Education
1861
25
By: LBP
Earn Rewards Live
Comments