Results for - Project Grit
2,044 voters participated in this survey
While putting this survey together, I could only think about one of our smartest members, a huge fighter for human rights and justice for everyone. Probably there's no need to mention that I'm talking about ScoutHoward. He always mentions how jail won't make anyone better. Victor Rios is successfully working on what ScoutHoward always preaches: getting kids back into the system and out of jail. When I found about his work in TED, I contacted him right away. I was surprised to find his answer in my email in less than an hour. Amazing! This man who is quite busy helping kids and teaching, didn't even doubt about showing his polite nature right away. I hope you can take your time to watch the videos and read the survey, as it might change your mind about what happens when we deny a chance of a better future to a kid. If you don't care about the emotional side of it, just look at the numbers: tax-payers in California spend more money a year to keep people in prison than providing citizens a good education. That doesn't sound right at all. Giuliani's zero tolerance policy worked for NY, but this new, fresh approach Victor Rios has seems to be suitable to work all over the world.
1. Based on over a decade of research, Dr. Victor Rios created Project GRIT (Generating Resilience to Inspire Transformation) a human development program that works with educators to refine leadership, civic engagement and personal and academic empowerment in young people placed at-risk. Rios is a professor of sociology at the University of California, Santa Barbara. He received his Ph.D. in comparative ethnic studies from the University of California, Berkeley in 2005. His book Punished: Policing the Lives of Black and Latino Boys discusses the many ways in which young urban males of color encounter the youth control complex: a ubiquitous system of punitive social control embedded in what has come to be known as the school-to-prison pipeline. He has very interesting books and he's about to release a new one in March. Did you know about Project Grit before this survey?
2. Kicking kids out of the educational system when they think they can't get a better future will only guarantee that it becomes a reality. Trying to show them they can do better might open their minds and get them to believe in a bright future and feel proud of themselves. Do you agree?
3. I know that watching all the videos might take a long time, but they are worth it. Do you know anyone who had a bad start, getting in trouble with the law, that turned to be after a while a successful, decent person?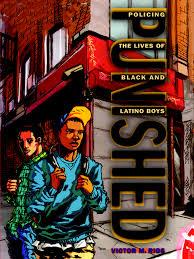 4. Can jail time fix people's behavior for better?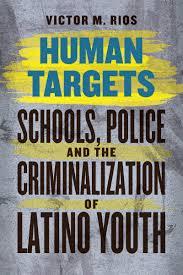 5. Victor Rios has already published a few books, and a new one is coming in March. Would you like to buy them to get a closer look at his project and theory?
01/12/2017
Education
2044
39
By: LBP
Earn Rewards Live
Comments