Results for - New Zealand's Tuatara
1,929 voters participated in this survey
The tuatara should be extinct by now. The last living members of a 200-million-year-old family of reptiles called the Sphenodontia, the tuatara survived the cataclysm that wiped out the sphenodonts along with the dinosaurs and three-quarters of life on Earth, about 60 million years ago. Did you know tuataras existed before this survey?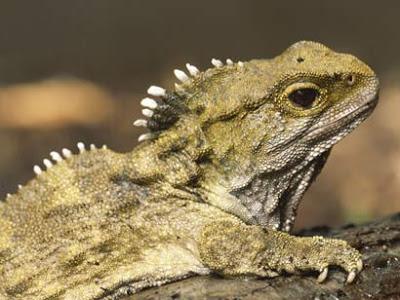 1. Their skulls and sexual habits are birdlike, but they have the crude ears of a turtle and a brain like an amphibian's. Their primitive hearts and lungs predate all of those. Strangest of all is the vestige of a "third eye" planted in the top of their skull like a scaly pimple. Tuataras are not lizards. Would you have confused them with lizards if you had seen one?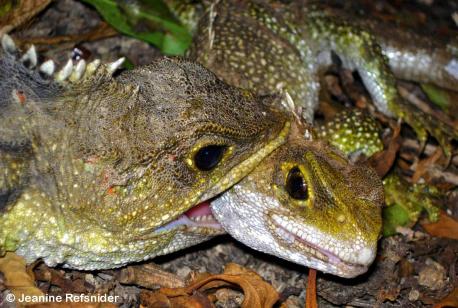 2. Cold-blooded and slow-moving, the ancient reptiles—picture a sort of chubby, thick-tailed iguana about the length of your forearm—can only move at top speed for short bursts, after which they have to stop, winded and panting. Their hearts beat just six to eight times a minute, and they can go for years without eating. In the winter, they descend into hibernation so deep they seem dead. Can you mention another animal that has been on earth as long as the tuatara?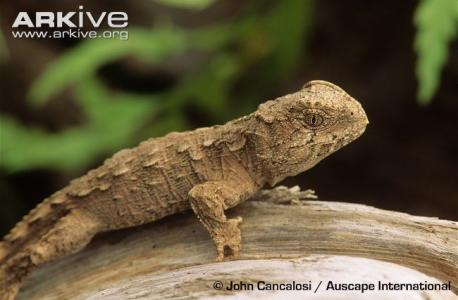 3. A newly hatched tuatara, roughly the size of a paperclip, may take more than 20 years before it's old enough to reproduce—if isn't eaten first. Even then, a female may only lay a clutch of eggs every few years. They can live for more than 100 years. Curiously rats and possums and other non-native species in New Zealand threaten tuataras. Can you recall any other species threatened by rats?
02/11/2017
Education
1929
29
By: LBP
Earn Rewards Live
Comments