Results for - It's A Snow Day!
2,590 voters participated in this survey
1. While much of the north east and mid west U.S. and most of Canada is bundling up and digging out of one of the worst snow storms this year (so far) one school district in Michigan found a unique and fun way to announce a snow day for their schools. Swartz Creek Community Schools Superintendent Ben Mainka and Principal Jim Kitchen appeared in a video this week to announce a snow day. The duo took on the classic "Hallelujah," with some changes to the lyrics, to make the announcement. Do you think this is wonderful?
Did not/could not watch it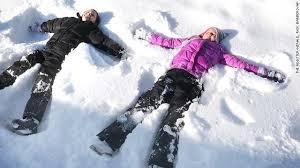 2. Snow Day -- the words almost every student anticipates and some parents dread. So, exactly how bad does it have to be for school districts to call a snow day, not just bus cancellations which are safety related only? There are several factors that go into the decision, and it varies from district to district. And it's not all about the snow amounts. It is also about the temperature, wind speeds, timing, ground temperature, and of course, safety on the roads. When we first moved to the Caledon area, a very intense winter gave our children a total of twelve snow days -- never have I been so glad to be working from home as that winter. But for parents who have to work outside the home, finding alternative care for their stay-at-home children can be a challenge. Have you ever had difficulty dealing with snow days?
Yes, it's very hard for us
I have had to relay on friends and neighbors
Never an issue for me, as our area never calls snow days for various reasons -- not really wintry weather, etc.
Never an issue for me for other reasons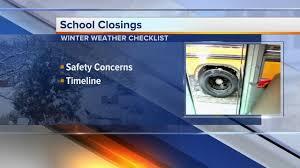 3. The Snow Day Notifier App was created by Alex Leslie, a Grade 12 student at Miramichi Valley High School in New Brunswick. He said he was frustrated with getting up in the morning and checking his computer to see if school was cancelled. In an effort to maximize his sleep time, Leslie checked to see if there was an app he could use instead. A teacher encouraged him to pitch his idea at the Youth Entrepreneurship Challenge. His idea took first prize in the challenge last May, winning him $1,000 to develop his app. The app is now available for IOS users in the Anglophone School District North, areas which receive significant snowfall. The app was tested during storms earlier this month and feedback has been positive. So far, the app is only in use in the district, but it's is coded for the whole province and Leslie has his sights on expanding to other districts. How does/did your school notify you that school is closed/buses are cancelled?
We have to check the website
We have to listen to the local weather or news
We don't have any way to find out this info, just have to see when we get to the school or to bus stop
This is not an issue for us for various reasons
Children are grown up and I do not remember
02/03/2019
Education
2590
51
By: Harriet56
Comments