Results for - Remains of Giant Sea Creatures Found in Sahara Desert
2,261 voters participated in this survey
It sounds like the twist in a sci-fi movie or an abandoned plotline on "Lost," but new research reveals some of the largest (and probably scariest) sea creatures lived in what is now the Sahara Desert.
1. The sea was 50 meters (164 feet) at its deepest and once covered 3,000 square km of what is now the world's biggest sand desert. The marine sediment it left behind is filled with fossils, which allowed the scientists who published the study to build up a picture of a region that teemed with life. Does it surprise you that there is evidence that the Sahara desert was once deep under water?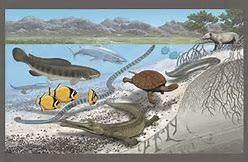 2. For two decades, scientists examined fossils and sediment in present-day Mali to form an accurate picture of what this prehistoric environment looked like. They concluded the body of water was warm and shallow and, less pleasantly, was home to five-foot-long catfish and 40-foot-long sea snakes. Does it surprise you that the fossils found in the desert were of giant modern-day marine creatures?
3. How did they get so big? The Trans-Saharan Seaway ran north-to-south from what is now Algeria to what is now Nigeria. That means it was isolated from larger bodies of water during long periods of its existence. According to the paper, this kind of isolation may have limited predators and ensured resources were always available, which is a perfect recipe for a species to grow unchecked. Is this a reasonable explanation for why some animal species were able to get so big - and leave behind such monstrous skeletons - during the time when dinosaurs were prevalent on the earth?
4. The Sahara has obviously come a long way from the nightmare aquarium it once was. In 2014, climate simulations concluded the arid Sahara we know today was formed when a shift in tectonic plates closed off the region from the surrounding seas. Does it surprise you that an area could change from a large waterway to an arid desert?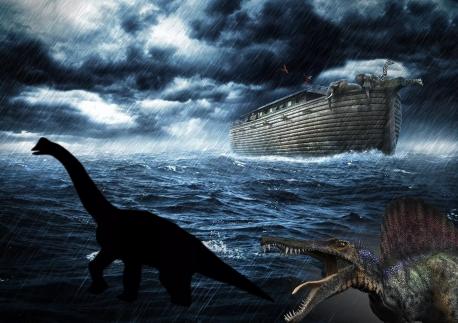 5. As many of you are already aware, the author of this survey is a Christian and believes the biblical account is accurate enough to serve as a historical document. Therefore, I was not at all surprised to read this story - because it supports the global flood that is detailed in Genesis - you know, the one that Noah built an ark in preparation for and preserved the human race, and that of the land animals... Does it surprise you that scientific discoveries often reveal that biblical accounts are true?
07/20/2019
Education
2261
102
By: bezdekbt
Comments