Results for - Dracula Parrots, Keas and Vampire Finches
2,314 voters participated in this survey
1. (Source: roaringearth.com) Pesquet's Parrot, also known as Dracula Parrot or the vulturine parrot, is a bird endemic to hill and montane rainforest in New Guinea. With it's black and red plumage and vulture-like appearance, this bird is truly remarkable. This was the first time I saw one. Did you know about this parrot before this survey?
2. Even if the video is in Spanish, I liked it was showing just born parrots. Did you ever witness any bird being born?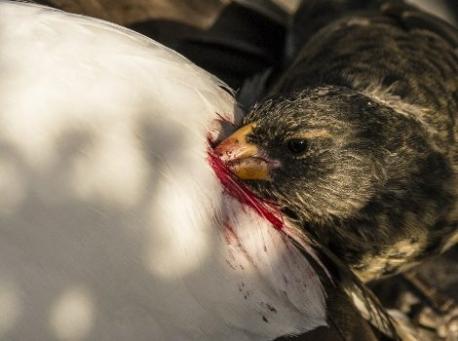 3. The Galápagos Islands are famous for their finches, which ultimately inspired Charles Darwin's theory of evolution. Of these 15 finches, one finch has acquired a taste for blood. Specifically, the blood of other birds. This finch, known as the vampire finch, is a subspecies of the sharp-beaked ground finch (Geospiza difficilis), and it is endemic to Wolf and Darwin Islands in the Galápagos. I had no idea birds could behave like this. Did you ever see any other bird with a similar behavior? If you did, please let us know more about it in the comments below. Thanks.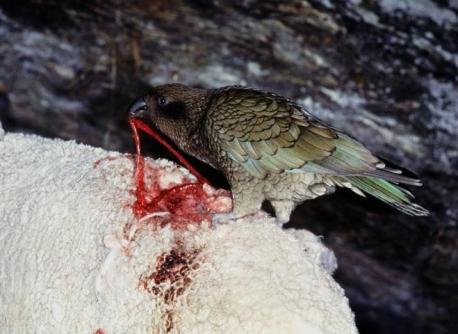 4. Finally, Keas are omnivores, so sheep aren't their only prey. In addition to sheep, rabbits, and other mammals, they feed upon 40 species of plant, beetle larva, human garbage, and even other birds. But, in another dark twist, if they hear shearwater chicks in a nest, they will break into the nest and devour them. I was convinced that parrots could only eat seeds and fruit. Not any more. Can you mention any other carnivorous small birds?
03/13/2020
Education
2314
45
By: LBP
Comments