Results for - Teacher Transforms 1000s of Students Lives Through Marathon Training Program
2,563 voters participated in this survey
When Harry Shabazian ran the Los Angeles Marathon with some of his students in 1987, he had no idea they'd be making an impact on generations to come. .................... SOURCE: https://tinyurl.com/y6ur6oww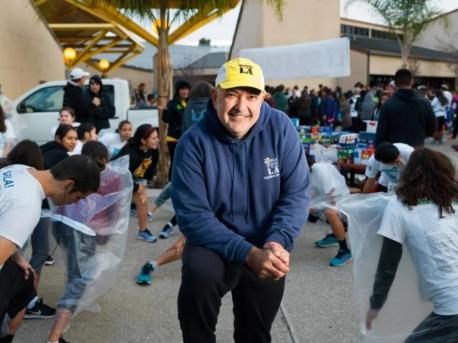 1. Over three decades later, the program they inspired has helped thousands of at-risk students turn their lives around! If you have a child, or children, does his/her/their school have a program designed to help the kids stay focused on something and keep them out of trouble?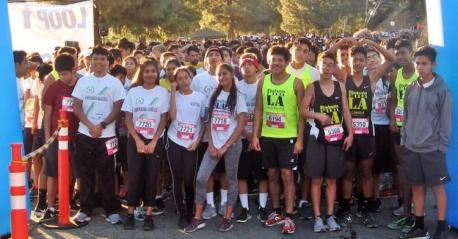 2. Harry and some other teachers spent the next two years helping students train for the marathon before they were approached by Roberta Weintraub, head of the Los Angeles Board of Education. Would you be interested in running a program to help teens be healthier, better and more productive citizens?
3. Stunned by the changes in participating teens' behavior and attitude, Ms. Weintraub and her deputy Marsha Charney asked if they wanted to make the after-school program available in the Los Angeles Unified School District. If there isn't one already, do you wish your local school district had a special program to keep the at-risk students engaged?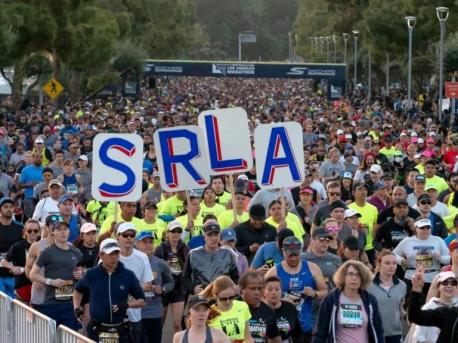 4. With that, Students Run LA was born! The nonprofit teaches kids responsibility through running and is available in 185 public schools for free. Since it was founded 31 years ago, 70,000 kids between the ages of 12 and 18 have completed the marathon — and gone on to lead successful lives! Have you ever run in (or trained for) a marathon?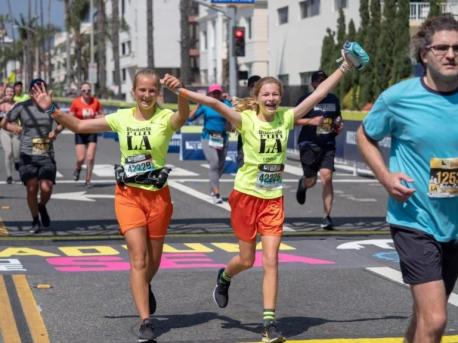 5. For many students, it's the first time they've worked toward — and accomplished — a goal. Whether they're preparing for 5Ks or testing their endurance in the marathon, the program keeps them miles away from the gang violence and academic struggles that lead many others to drop out. Wherever you've done one already or not, would you be interested in running a marathon?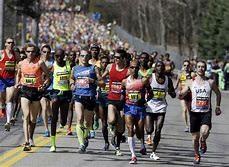 6. "From the beginning, 99 percent of the kids who started the marathon finished," Marsha told Podium Runner. "The same percent graduate, and over 95 percent have plans to go to college. Those statistics spoke pretty loudly." Are you surprised that nearly all of the students finished the marathons that they started?
7. "Even better, Marsha said they have positive role models right beside them: The secret to the program from the beginning was that leaders ran with them. Like Harry said, 'It's really hard, and I'm going to do it with you.' Most of these kids, nobody's there with them consistently. It's unbelievable that leaders are willing to volunteer all these hours. … The kids understand that sacrifice [by the leaders] — they'll do anything for them." Have you had a role model in your life that encouraged you and helped you accomplish more than you thought you could?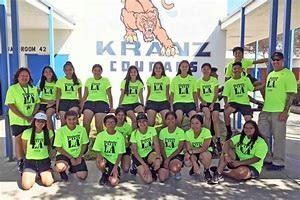 8. But perhaps the most important part of the program is the sense of friendship and community it fosters. "It's not about running, it's about belonging," Marsha wisely pointed out. Have you ever been a part of a group that helped you become the person you wanted to be?
04/30/2020
Education
2563
30
Anonymous
Comments