Results for - Zero-Tolerance
1,764 voters participated in this survey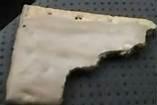 1. In recent years there have been many news stories about young students being disciplined due to playing with pretend guns. Children have been disciplined for such things as biting a breakfast pastry into the shape of a gun, pointing a pencil like a gun, and building a Lego gun. Have you heard any of these news stories?
2. A zero-tolerance policy in schools is a policy of punishing any infraction of a rule, regardless of accidental mistakes, ignorance, or extenuating circumstances. Do you feel zero-tolerance policies in schools are necessary?
3. The state of Nevada is considering a bill which prohibits teachers and other school authorities from punishing students who play with toy guns. Florida and Texas already have such legislation. Maryland is considering similar legislation. Do you agree with this legislation?
4. As a child did you and/or children your age ever play imaginary gun games at school such as cops and robbers?
5. If you and/or children your age ever played imaginary gun games at school, was this considered to be acceptable play?
03/30/2015
Education
1764
33
By: Bboopy13
Earn Rewards Live
Comments