Results for - Ontario Sex Education Curriculum Battleground Heats Up Just As Schools Are Ready To Open Next Week
1,776 voters participated in this survey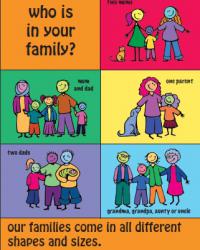 1. As Ontario school children get set to return to school next week, protests are popping up all over the province protesting the new Ontario sex Education curriculum, which will be taught in schools this year. Many parents are threatening to keep their children home from school when the topic is taught, or even home school their kids as an alternative to them learning about issues they feel are against their religious beliefs -- issues like same sex relationships, gender identity and masturbation. Are you aware of these protests?
Yes, and I live in Ontario
Yes, and I do not live in Ontario
I have heard something in the past, but not recently
2. The same day as anti-sex-ed rallies were planned outside Liberal MPP offices across the province, Peel District School Director Tony Pontes (the second largest school board in Ontario) told teachers and superintendents about the Peel board's tough stand, saying if parents have a problem with such strong support for equity and inclusion, the public system may not be right for them. He went on to further state, "Parents can remove their kids from sex-ed classes for religious reasons, but any requests for students to opt-out of learning about gay families or diverse gender identities won't be tolerated". Do you agree that this is the right stand?
Absolutely--human rights come before religious rights all the time.
Yes, I do agree, because just because your religion doesn't "accept it" does not mean it does not exist
I disagree--religious rights must be honored at all times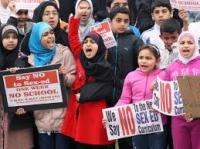 3. Since the new curriculum was announced, opponents, made up mainly of different faith groups, have tried to derail it, labeling it age-inappropriate, radical and even immoral — arguing parents should be the ones providing such information, and at a time when they feel their children are ready. Here are some of the lessons from the curriculum that these parents have a problem with. Which of these do you find inappropriate (if any)?
Grade 3: First mention of homosexuality, within the context of being respectful of differences. Teachers may talk about families that have two moms or two dads
Grade 6: Identify factors that affect a person's "self-concept," for example stereotypes, gender identity and body image. Discuss masturbation, saying it is natural
Grade 7: Students are warned about sexting, and learn about sexually transmitted diseases and discuss delaying sexual activity until they are older
Grade 8: Identify and explain factors that can affect decisions about sexual activity. Demonstrate an understanding of gender identity and sexual orientation
I do not have a problem with any of the curriculum
4. Protesters are insisting that schools should "let kids be kids", and the schools are saying that "Our kids have questions … the sex-ed and health curriculum can help." Which side do you think has the most valid argument?
Protesting parents are right--kids should be sheltered from learning about these things until parents are ready to teach them
The school board is right--these things exist and should be taught in a way that promotes acceptance and understanding
09/06/2015
Education
1776
72
By: Harriet56
Comments