Results for - Narwhals: the unicorns of the ocean
1,567 voters participated in this survey
1. The narwhals are one of the rarest whales in the world. They are very elusive, and very distinct in appearance due to the large horn-like tusk on their faces. The narwhal tusk, most commonly found on males, is an enlarged tooth with sensory capability and up to 10 million nerve endings inside. Some narwhals have up to two tusks, while others have none. The spiraled tusk juts from the head and can grow as long at 10 feet. Have you ever seen a narwhal?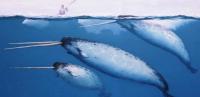 2. Unlike some whale species that travel long distances, narwhals spend their lives in the Arctic waters of Canada, Greenland, Norway and Russia. Most narwhals winter for up to five months under sea ice. Narwhals eat squid, fish and shrimp. Their population estimates indicate around 45,000-50,000 individuals. Did you know these facts about them before this survey?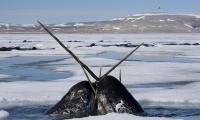 3. Narwhals change color as they age. Newborns are a blue-gray, juveniles are blue-black and adults are a mottled gray. Old narwhals are almost all white. Despite changing colors while growing up is a common fact for many creatures, I can´t recall any other sea creatures that change color while they grow up. Can you recall any?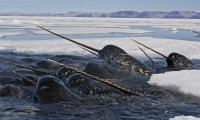 4. Narwhals are mostly hunted by polar bears and orcas. Native Inuit people are allowed to hunt this whale legally. The narwhal's habitat is threatened by the effects of climate change and pollution. Their small population size, limited range, and reliance on Arctic fish that are also being affected by climate-induced available food changes, make them extremely vulnerable. A recent study concluded that the narwhal might be even more sensitive to the impacts of climate change than the polar bear. Females give birth every 3 years or so and can nurse their calves for over a year. Gestation takes up to 16 months. Mostly only one calf is born. Does it bother you that 5,689 species are endangered, while 10,002 are vulnerable and 3879 are critically endangered?
11/09/2015
Education
1567
23
By: LBP
Earn Rewards Live
Comments