Results for - Shannen Doherty Diagnosed with Stage IV Cancer
2,442 voters participated in this survey
On February 4, 2020 Shannen Doherty announced that she was no longer in remission and was diagnosed with Stage IV Breast Cancer, a year prior.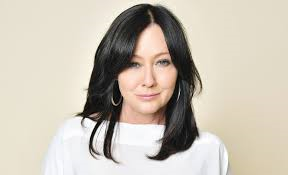 1. Are you a fan of actress Shannen Doherty who was known for starring in Charmed and Beverly Hills 90210?
2. Do you think that when a celebrity gets diagnosed with a condition people begin to take it more seriously?
3. Do you know anyone with a stage IV cancer diagnosis?
4. Were you aware of her Stage IV diagnosis?
05/31/2020
Celebrities
2442
46
Anonymous
Comments