Results for - Ageism in Hollywood?
2,583 voters participated in this survey
Actress Anne Hathaway is only 32, but she believes she is losing out roles to younger actresses. However, Hathaway says she can't complain since she benefitted from it when she was younger. Hathaway states, "When I was in my early twenties, parts would be written for women in their fifties and I would get them."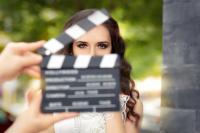 1. Are you familiar with this news story?
Yes, I am familiar with this news story
No, I am not familiar with this news story
2. Do you notice younger actresses being given roles over older actresses?
Yes, younger actresses are getting more roles
No, I don't think there is a disparity
3. Do you think that the media perpetrates the desirability of youth?
4. Do you consider older Hollywood actresses to be attractive?
5. Are you a fan of Anne Hathaway?
Yes, I am a fan of Anne Hathaway
No, I am not a fan of Anne Hathaway
09/15/2015
Celebrities
2583
32
By: Tellwut
Earn Rewards Live
Comments