Results for - Jackie Collins Definitely Did 'Life Her Way'
1,696 voters participated in this survey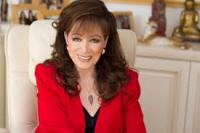 1. British novelist Jackie Collins died Saturday, after a six year battle with cancer--a battle she kept from everyone but her three adult daughters. Not even her sister Joan Collins knew about her cancer. Diagnosed with stage 4 breast cancer six-and-a-half years ago, Collins, 77, chose to keep her illness almost entirely to herself, confiding primarily in her three daughters. "I did it my way, as Frank Sinatra would say. I've written five books since the diagnosis, I've lived my life, I've travelled all over the world, I have not turned down book tours and no one has ever known until now when I feel as though I should come out with it." Do you know, (or perhaps you yourself) someone who chose to keep an illness from most people in their lives, to avoid either burdening them, or preventing them from living life to the fullest?
I have had a diagnosis, but kept it to only a few people
I know someone who chose to keep their diagnosis private
I do not know anyone in this situation
I actually may know someone who did, but not certain
I would do the same if I was faced with this situation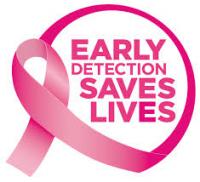 2. Jackie noticed a lump several years before her diagnosis, but chose to ignore it, thinking it was nothing. When she finally got it checked, she was diagnosed with Stage 4 breast cancer, which is basically cancer that has spread beyond the breast tissue. If she had had it looked at earlier, her chances of survival would have been much better. This only underscores the importance of early detection and trusting your intuition--if you are worried, go see a doctor. Worrying will not make it go away. As women, we are often conditioned to put everyone else before us--and ignore little things, hoping they will disappear. Do you go to the doctor on a regular basis?
Yes, I go at least every year for a complete physical, including breast exam/mammagram
Yes, I go for the above, plus I do my own self exams
I go every few years, give or take a year
I don't remember the last time I went to the doctor
I only go for emergencies, not physicals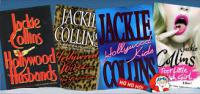 3. Even though she was born in England, she became an American citizen, and lived in California, near the beloved Hollywood area she loved, and wrote about. Jackie's many books were usually focused on the glamorous and often sinful side of Hollywood, but her female lead characters were always strong and confident women, women who didn't rely on men for their success. Many of her books have gone on to be successful movies or TV series. The tributes coming in for Jackie are a testament to how strong, funny and real Jackie was as both a writer and woman. Have you read any of her books?
Probably all of them-- a huge fan!
Not familiar with her work at all
09/24/2015
Celebrities
1696
22
By: Harriet56
Comments