Results for - What Ever Happened To...Stars That Completely Dropped Off The Radar
1,576 voters participated in this survey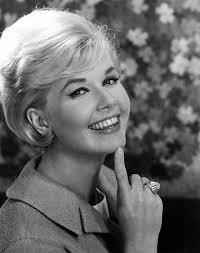 1. Doris Day was America's sweetheart in her day--and still hold the record as the biggest female box office draw in Hollywood history. And even though she has not appeared in a movie for 45 years, she's very much alive and well. Now 91 years old, Doris lives a "que sera sera" life in Carmel-by-the-Sea, Calif., where she has adopted many pets and devotes herself to animal rights. Were you a Doris Day fan in the day?
I loved Doris Day, and often wondered what happened to her!
I liked her back then, but haven't given her much thought lately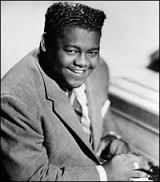 2. When a big star passes away, it usually makes big news. So, it comes as a bit of a surprise when you realize that some stars have not died, but simply chosen to live a quieter life. How many of these stars who have dropped out of the limelight are you surprised to know are in fact, still alive?
Fats Domino -- rumors that he died in Hurricane Katrina were completely off base. He's very much alive at 87
Maureen O'Hara -- 95 years old, and despite not being on screen since 1991, she's very much alive
Olivia de Havilland--at 99, she's been living in Paris since 1960
Hugh O'Brian--has kept a low profile for years, but is due to appear in a new movie next year at age 90
Brenda Lee--with big hits in the 60's, now 70, she's remained active in show business
Bobby Vinton--at 80 years old, the "Polish Prince of Poch" still performs
John Astin -- famous as Gomez on 'The Adams Family', the 85 year old now teaches acting
Not surprised that they are all alive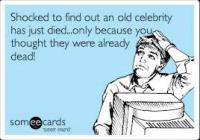 3. Have you ever heard the news of a celebrity passing away, and thought -- "I didn't even know they were still alive!"?
Don't really give it much thought
09/26/2015
Celebrities
1576
31
By: Harriet56
Comments