Results for - Winning Isn't Everything!
1,818 voters participated in this survey
Winning may feel good, but it doesn't guarantee you fame. Sometimes coming in second, third or even seventh -- while initially feeling like failure, is just enough to get you noticed--and your career takes off!

1. Britney Spears and Christina Aguilera -- pretty well everyone knows who these two are! But does anyone know who Marty Thomas or Christopher Eason are? Those last two names were the contestants that won Star Search the years the two superstar singers came in second place. Sometimes runner-ups or even further down the line "losers" end up winning in the end...creating long-lasting and successful careers long after the "winners" have faded into distant memory (or not even memory)! How many of these other famous Star Search runner-ups are you aware of?
Destiny's Child (aka Girls Tyme)
Not aware of any of these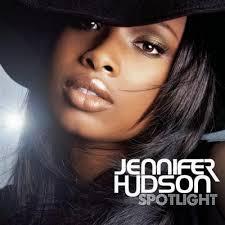 2. American Idol, now in its last season, is famous for catapulting singers into notoriety, but equally famous for their runner-ups having super-successful careers. In fact, some of the runner-ups eclipsed the winners in that department. How many of these runner-ups do you know?
Adam Lambert -- sold almost two million copies to date (more than six times that of the first album from Season 8 winner Kris Allen) and earned him a Grammy nomination
Katharine McPhee --with TV, movies and albums, she's definitely done better than winner Taylor Hicks
Jennifer Hudson -- with big movies and albums, she may have gone home early, but did better than winner Fantasia Barrino
Clay Aiken -- runner-up to Ruben Studdard has done Broadway, TV, albums and has a giant fan base
Not familiar with any of these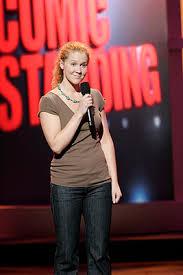 3. Other famous runner-ups on talent shows also went on to have huge careers. How many of these other famous runner-ups do you recognize?
One Direction -- placed 3rd on 2010 X Factor, well, you know...
Amy Schumer -- placed 4th on Last Comic Standing, has done movies and TV
Dave Chappell -- came in 2nd on Star Search , does sold-out comedy shows everywhere
YaYa DaCosta --ANTM runner-up who stars on Chicago Med and in Lifetime's 'Whitney'
4. Often, contestants do not even make the cut, and are rejected from the show they hoped to be discovered on. How many of these entertainers that were rejected from shows did you know?
Hillary Scott -- Lady Antebellum front woman rejected from American Idol, did not even appear before judges
Mary Lambert -- 'She Keeps Me Warm' singer from Macklemore & Ryan Lewis's song 'Same Love' auditioned but was rejected from American Idol
Amer Riley -- Glee actress was rejected from American Idol
Colbie Caillat -- rejected from American Idol twice
5. Saturday Night Live is famous for auditioning and not hiring some pretty famous heavyweights in comedy. How many of these names did you know auditioned but were sent home from their SNL auditions?
03/02/2016
Celebrities
1818
23
By: Harriet56
Comments