Results for - Mark Twain, the "Father of American Literature"
1,823 voters participated in this survey
**Warning** Much reading ahead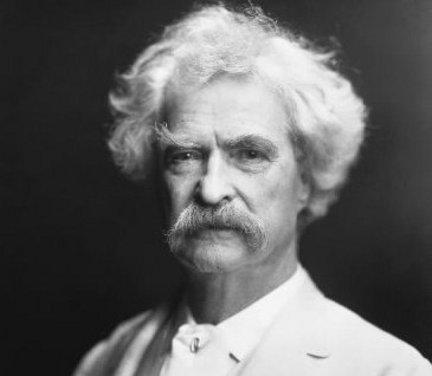 1. American author and humorist Mark Twain was born Samuel Langhorne Clemens in 1835. Which of these facts do you know about him?
He grew up in Hannibal, Missouri, the Mississippi River town that served as the setting for many of his famous books.
He worked as a newspaper reporter and printer.
In his late twenties, he became a riverboat pilot, which is when he adopted his pseudonym Mark Twain, meaning "two fathoms deep"---the depth at which a riverboat may pass safely.
Late in life, Twain found the "continual sight of dark clothing" to be depressing. He adopted the white linen 3-piece suit, and to show that he had no regard for current trends, said, "I think I will call it my dontcareadam suit".
His birth happened shortly after the appearance of Halley's Comet, and he became obsessed with wanting to "go out with it, too".
He died in 1910, the day after Halley's Comet appeared.
I wasn't aware of any of these facts.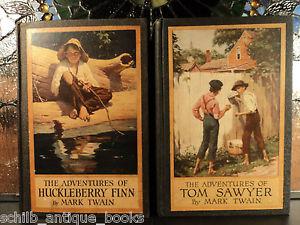 2. Below is a list of 12 of Twain's best-known works. Please mark the ones that you have ever heard of or read.
"The Celebrated Jumping Frog of Calaveras County" 1865 (tall tale)
"The Innocents Abroad" 1869 (based on his travels in Europe and the Middle East)
"The Adventures of Tom Sawyer" 1876
"The Prince and the Pauper" 1882
"Life on the Mississippi" 1883
"The Adventures of Huckleberry Finn" 1884
"A Connecticut Yankee in King Arthur's Court" 1889
"The Tragedy of Pudd'nhead Wilson" 1894
"The Man That Corrupted Hadleyburg" 1899 (short story)
N/E---Not Educated about Twain's literary works
3. This video clip (1 minute and 47 seconds long) of Mark Twain at home was shot by Thomas Edison in 1909. Following are some of Twain's better-known statements. Which of these are familiar to you?
"Better to remain silent and be thought a fool than to speak out and remove all doubt."
"Always do right. This will gratify some people and astonish the rest."
"(Go to) Heaven for the climate, Hell for society."
"Man was made at the end of the week's work, when God was tired."
"Never put off till tomorrow what you can do the day after tomorrow."
"It could probably be shown by facts and figures that there is no distinctly native criminal class except Congress."
"In the first place, God made idiots. That was for practice. Then He made school boards."
"Age is an issue of mind over matter. If you don't mind, it doesn't matter."
"God created war so that Americans would learn geography."
"Suppose you were an idiot. And suppose you were a member of Congress. But I repeat myself."
N/F---Not familiar with any of these quotes.
4. Hal Holbrook has made a career of impersonating Mark Twain in a one-person show. Have you ever seen (in person, on TV or youtube) any of Holbrook's show? The accompanying video is a 1 minute and 22 second clip of his 2-hour program.
05/20/2016
Celebrities
1823
66
By: karylwood
Comments