Results for - TV cop Erik Estrada becomes real life police officer
1,270 voters participated in this survey
TV cop to real life Idaho cop.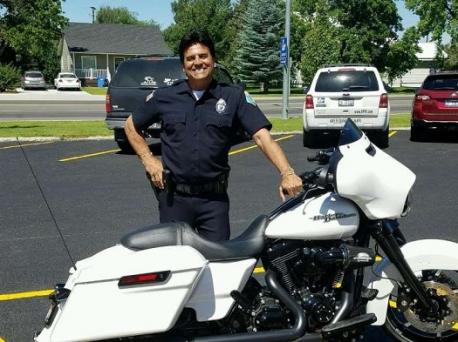 1. Do you know who the TV actor Erik Estrada is?
2. When fiction becomes reality. Erik Estrada, who famously played a cop on the TV show "CHIPS," is a full-fledged police officer in real life now. Erik was sworn in as a member of the St. Anthony Police Department reserve force in Idaho over the weekend. Were you aware that Erik had became a police officer before reading this survey?
3. Here are a few facts about Erik being involved with law enforcement from 1998 to 2016. What facts are you familiar with?
Erik has been heavily involved in the Internet Crimes Against Children task force since 1998.
In 2009, Erik was a full-time deputy sheriff in Bedford County, Virginia.
Erik has become a member of the Saint Anthony Police Dept. on July 1, 2016.
4. "As a community it is really hard to imagine, I mean come into a small community in Idaho and have somebody of his stature and notoriety here is," said Chief of Police Terry Harris. "I'm just flabbergasted that he was even willing to come here and do it." Are you surprised that Erik went from a TV actor to a real life cop?
07/11/2016
Celebrities
1270
30
By: SmokeyandBandit
Comments