Results for - Live Action Movie Mulan
2,861 voters participated in this survey
Since there has been a live movie of Aladdin, Cinderella and many others, there is now a new idea of bringing Mulan to life.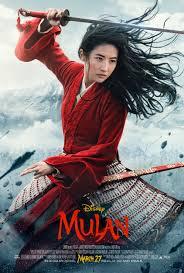 1. Have you heard of the live action movie Mulan?
2. Have you watched the cartoon version of Mulan?
3. If applicable, will you be watching the live version of this movie?
04/02/2020
Movies
2861
22
Anonymous
Comments