Results for - When Your Homeland Becomes Your Enemy
2,347 voters participated in this survey
1. A new series on Apple TV, "Tehran" revolves around protagonist Tamar Rabinyan, a Mossad agent played by Niv Sultan. Rabinyan is in Iran for her first mission — to hack into an Iranian nuclear reactor and help facilitate an Israeli Air Force attack on the site. When her mission fails, Tamar is stuck in Iran with intelligence officers on her tail. But while the spy story of "Tehran" is suspenseful and captivating, it's the human aspect of the show, the way it explores the identity of Iranian immigrants to Israel and how they struggle to feel a sense of belonging, that is most compelling. Tamar immigrated with her family to Israel as a child. The show tries to answer painful questions about Iranian Jews' lived experience, such as "What do you do when you immigrate from a country and your homeland becomes your enemy country", or "Where is your home? Where is your loyalty? Where do you put yourself?" Have you left your country of birth to come to another country, and how do you feel about your country of birth?
No, I am living in the country I was born in
I did emigrate but too young to have any feelings one way or the other
I did emigrate, and love my country of birth
I did emigrate, and have bad memories of my country of birth
I did emigrate, and am neutral about my country of birth
I did emigrate but can not return to my country of birth for political or other reasons
I did emigrate and visit my country of birth often
2. My husband fled Iran when he was 21, because his political views and hatred for the Islamic government endangered his life. He settled in Canada, and even though he has been here over forty years, he still has a strong connection to the country and its people -- even though his hatred for the government has only grown stronger over the years. Because of his activism, his strong anti-Islamic Regime social media presence and his work fighting the regime, he can not return for fear of his life, but his strongest wish is to some time return to a different and free Iran for a visit. If you can no longer return to your birth country, for whatever reason, do you wish for a day where that may be possible?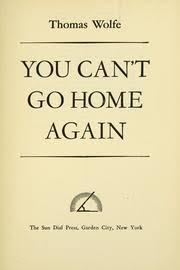 3. "You Can't Go Home Again", a novel by Thomas Wolfe, is about a similar viewpoint. The theme of the novel is that you can't go home again, because both you and the town you grew up in have changed to the point where it's not possible to "go home". If you have ever left the town or city you grew up in, and did "go home" (either for a visit or to live) did you feel "home"?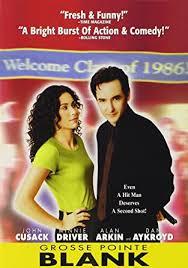 4. Movies about returning to your hometown -- one of the favourite themes of movies judging by the list -- are common. Which of these have you seen?
This Is Where I leave You
10/02/2020
Movies
2347
38
By: Harriet56
Comments