Results for - U.K. Audiences Keen to Return to Cinemas Post-Lockdown, Survey Finds
2,903 voters participated in this survey
The U.K. public is keen to return to cinemas, a survey has found, with 59% of respondents citing the cinema as their most missed out-of-home entertainment activity.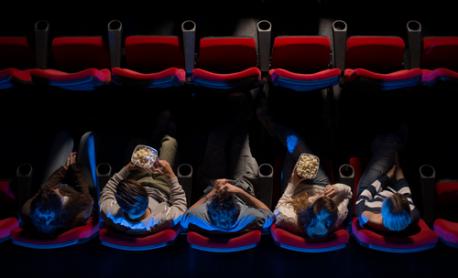 1. Before COVID-19, how often did you go to the movies?
2. Would you consider going to the movies the top activity you miss doing since the pandemic started?
No, as the movies are open in my area
No, it is not the top activity I miss
3. A U.K.-wide survey commissioned by the Film Distributors' Association and carried out by research agency Metrixlab also revealed that 40% of audiences are planning to return within the first few weeks after reopening. When cinemas reopen in your area, will you go within the first few weeks?
The cinemas are open in my area
4. U.K. drive-in cinemas are currently due to reopen April 12 and indoor screens from May 17. Do you have drive in theatres open in your area?
There are none in my area
04/13/2021
Movies
2903
32
By: Tellwut
Comments