Results for - Cast At The Last Minute!
2,314 voters participated in this survey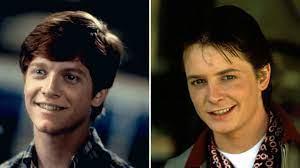 1. It may be hard to imagine anyone else but Michael J. Fox as Marty McFly in the Back To The Future movies, but did you know he was cast at the last minute. Initially Eric Stoltz (Mask) was cast in the role. Eric filmed almost the whole movie even though the producers knew he was going to be replaced! The change was so sudden that director Robert Zemeckis said to the cast and crew: "I'll give you the bad news. We're going to have to reshoot most of the movie because we've changed the cast and there's going to be a new Marty: Michael J. Fox." Can you imagine anyone else but Michael in the role of Marty McFly?
Yes, maybe Eric would have been great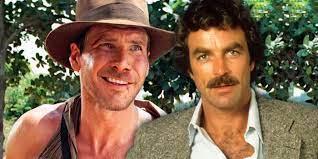 2. When you think Indiana Jones, you instantly think of Harrison Ford, right? You may surprised to learn that the role of Indiana was initially going to be played by Tom Selleck. However, after screen tests and a month of considering the offer, Tom declined the role, leaving Harrison to play the role. George Lucas later admitted that Harrison was a "perfect fit" for the role. Can you see Tom Selleck in the role?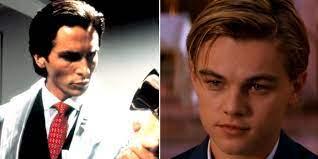 3. Christian Bale fit the role of serial killer Patrick Bateman in American Psycho to a 'T' and as hard as it would be to imagine anyone else in the role, it was initially played by Leonardo DiCaprio. It is rumoured Leo dropped out because it would not sit well with his young fan base. Whether that is true, or not, can you see Leonardo playing the role of investment banker by day, serial killer by night Bateman?
Yes, he would have been great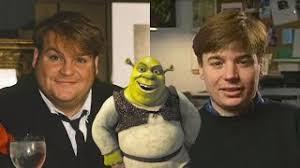 4. The voice of Shrek, in the animated movies he stars in, is immediately identifiable as Mike Myers. The big green ogre we all know and love was going to sound quite different from Mike's "Scottish" interpretation. Initially cast in the voice role, Chris Farley (SNL) had recorded almost all of Shrek's lines when he tragically died. The recast also changed the entire character of Shrek. Originally, he was a little bit more like Chris, like a humble, bumbling, innocent guy. Can you imagine anyone else voicing Shrek other than Mike Myers?
Yes, Chris could have done a great job
09/27/2022
Movies
2314
22
By: Harriet56
Earn Rewards Live
Comments