Results for - Summer Blockbuster Contest
3,741 voters participated in this survey
In this contest we will be facing off summer blockbusters, seeded according to domestic gross in a tournament!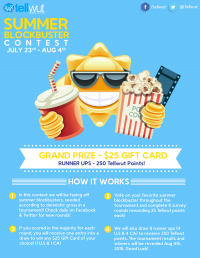 1. Have you participated (You don't require social media accounts to participate)?
Didn't know about it - will now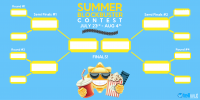 2. All draws will be held Aug 4th for any $25.00 Gift Card of your choice. If you score in the majority for each round you will receive one entry, plus an entry every time you retweet, like and share. Have you shared this contest with your friends?
08/04/2015
Movies
3741
17
By: Tellwut
Comments