Results for - The Altruist
1,542 voters participated in this survey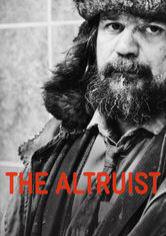 1. The Altruist is a French Canadian movie, available with English subtitles, about an introverted young woman, who picks up a homeless man in the winter time, Have you heard about this movie before?
2. At first it seemed that the woman was the only altruist, but than it showed that she was also transformed in the process, so the homeless was in a way an altruist too and, especially at the end showed compassion and care for the woman, not expecting anything in return. Do you find it interesting?
3. Do you think the homeless man could be considered an altruist if in the beginning of the movie the woman clearly was the only one that was the giver and the homeless was only the taker?
4. Based on what you have heard so far about the movie, do you think you will watch it?
08/27/2015
Movies
1542
21
By: dinosaur
Comments