Results for - Sol
1,881 voters participated in this survey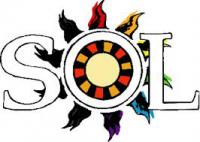 1. If you have seen The Martian (movie) were you aware of the meaning Sol (used throughout the movie in lieu of the word "day")? (Sol: The term sol is used by planetary astronomers to refer to the duration of a solar day on Mars).
I had a feeling what it was
I figured it out before the movie was over
2. I have taken several biology classes, including botany. If you have seen the movie/read the book, and you have some idea of botany/biology do you believe that what Matt Damon accomplished in the movie is possible?
3. If you have seen The Martian and Gravity, which did you like best?
4. Do you feel that the movie and Matt will get any kind of award?
5. If you are familiar with Ridley Scott and his movies, do you think The Martian meets your expectations compared to his other works?
The Martian is better than his other movies
Equal to his other movies
Not as good as his other movies
10/09/2015
Movies
1881
18
By: ptajuggalette
Comments