Results for - It's time for Vacation
1,589 voters participated in this survey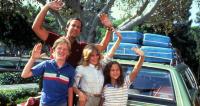 1. According to Wikipedia, The National Lampoon's Vacation film series is a comedy film series initially based on John Hughes' short story "Vacation '58" that was originally published by National Lampoon magazine. The series is distributed by Warner Bros. and consists of seven films. The series portrays the misadventures of the Griswald family, whose attempts to enjoy vacations and holidays are plagued with continual disasters and strangely embarrassing predicaments. Have you seen the original "Vacation" filmed in 1983?
2. Did you previously know there were a total of seven vacation movies filmed?
3. The second "Vacation" was National Lampoon's European Vacation filmed in 1985. Have you seen this one?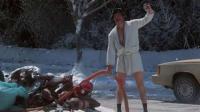 4. The third "Vacation" was "National Lampoon's Christmas Vacation" filmed in 1989. Have you seen this one?
5. What about the "Vacation 2015" featuring Rusty reliving his original family vacation? Have you seen this one?
6. Of all the "Vacation" movies you have seen, Which was your favorite?
10/18/2015
Movies
1589
21
By: Pe88y
Comments