Results for - Nickelodeon's "The Boy Who Cried Werewolf"
1,716 voters participated in this survey
1. Do you ever/have you ever watched Nickelodeon movies?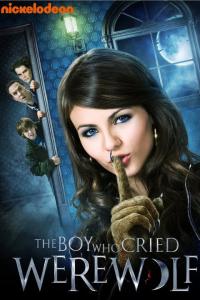 2. "The Boy Who Cried Werewolf" is a movie made by Nickelodeon back in 2010. It stars Victoria Justice as Jordan Sands and her brother Hunter, who is played by Chase Ellison. They go to Wolfsberg, Romania after they recieve a mysterious letter stating that their Great-Uncle Dragomir Ducovic has died. After stepping on a vial of LB-217(Werewolf blood) in a hidden laboratory in Wolfsberg Manor(Dragomir's castle), Jordan begins to transform into a Werewolf. Have you ever heard of or seen this movie?
Yes, but I've only heard of it
Nope. Just found out what it was by reading your summary
3. If you have never seen it, would you like to in the future?
4. If you have seen it, did you like it? Please feel free to leave your review if it in the comments
11/17/2015
Movies
1716
12
By: mb103001
Earn Rewards Live
Comments