Results for - Movies Disney Will Release in the Next 4 Years
1,315 voters participated in this survey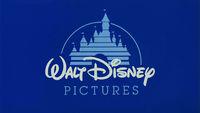 1. Are you a fan of Disney movies?
2. Disney recently announced the movies they will release over the next 4 years. Please check off the movies you would be interested in watching regardless of where (theatre, home, etc) you would watch:
The Finest Hours - Starring Chris Pine, it's based on a true story that takes place in 1952, following a daring rescue attempt off the coast of Cape Cod following the destruction of two oil tanks. The release date is January 26, 2016.
Zootopia - Disney's next animated feature (out in March 2016) follows a fox (voiced by Jason Bateman) who must go on the run after being framed for a crime he didn't commit.
Live-action version of The Jungle Book - a live-action film that follows the adventures of Mowgli, a young boy raised in the jungle. The film stars Ben Kingsley, Bill Murray, Lupita Nyong'o, and Scarlett Johansson. Comes out April 15, 2016.
Alice Through the Looking Glass - In theaters May 27, 2016, the sequel to Tim Burton's take on the classic Alice in Wonderland will bring back Mia Wasikowska and Johnny Depp, who are starring alongside Anne Hathaway and Helena Bonham Carter.
Finding Dory - the sequel to Nemo, which follows Dory, Nemo, and Marlin as they embark on a journey to find answers from Dory's past. This will be in theaters on June 17, 2016.
The BFG - Steven Spielberg is set to adapt this Roald Dahl classic into a live-action move, releasing on July 1, 2016.
Pete's Dragon - A remake of the 1977 Disney original, in which a young orphan seeks the help of a giant dragon. It comes on August 12, 2016.
Doctor Strange - Starring Benedict Cumberbatch and coming out on October 26, 2016, it will tell the story of a failed surgeon who is given a second change after a sorcerer trains him to fight evil.
Moana - Introducing Disney's newest princess, the film (out on November 23, 2016) is about a teen who sets out to find an island in the South Pacific. She's also joined by a Demi God (played by Dwayne Johnson) who helps her on her journey.
Live-action version of Beauty and the Beast - Emma Watson and Stanley Tucci. Coming out March 17, 2017.
Cars 3 - This third installment of the Cars movies will be in theaters on June 16, 2017.
Pirates of the Caribbean: Dead Men Tell No Tales - A down-on-his-luck Jack Sparrow faces a terrifying ghost ship led by his old nemesis, and it's thought Kya Scodelario and Orlando Bloom will also star. Releasing July 7, 2017.
Coco - an original Pixar Animation film releasing Nov. 22, 2017, that delves into the vibrant holiday of Día de los Muertos. A celebration where the discovery of a generations-old mystery leads to a surprising family reunion.
Gigantic - Inspired by the classic Jack and the Beanstalk story, the movie will follow Jack, who stumbles upon giants in the sky and befriends a 60 ft, 11-year-old girl named Imma. The current release date is March 9, 2018.
Toy Story 4 - Yep, they're doing another one. But this one is a love story featuring Woody and Bo Beep, and thought to be coming out on June 15, 2018.
The Incredibles - Details are sparse, but it's a sequel to the first one and due in cinemas June 21, 2019.
12/29/2015
Movies
1315
19
By: sarahzahm
Earn Rewards Live
Comments