Results for - I've Had The Time Of My Life
1,805 voters participated in this survey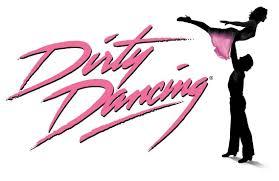 1. In August 1987, a little film named "Dirty Dancing" opened in theaters and captured the hearts of many--making Patrick Swayze into a certified heartthrob! Admit it: You know all the words to "Dirty Dancing," and you swoon every time you hear that famous line "nobody puts Baby in a corner." You may have even tried the famous dance lift yourself! There is even a TV remake of the movie in the works, casting Abigail Breslin in the role of Baby, and Colt Prattes in the iconic role that made Swayze into a star. Have you seen the original "Dirty Dancing"?
2. "Dirty Dancing" was of course, all about the music and the dancing. The storyline actually dealt with some pretty heavy and serious topics, such as abortion, class differences, and of course, youth and sex. However, it did produce one of the best soundtracks. How many of these songs--some originally for the movie and many oldies--do you know?
Will You Love Me Tomorrow?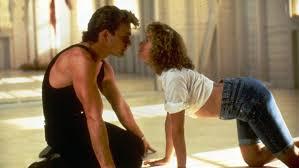 3. For all you fans out there, or even those who are not that familiar with the movie, how many of these trivia facts did you know?
Patrick Swayze had to convince Jennifer Grey to be in this film, because she had disliked him so much while filming Red Dawn (1984)
The very famous scene where Johnny and Baby are practicing their dancing and they are crawling towards each other on the floor wasn't intended to be part of the film and was just the two fooling around
Patrick Swayze was offered six million dollars to reprise his role as Johnny for a Dirty Dancing sequel. Swayze wasn't a fan of sequels and turned it down
The dancing that Patrick Swayze and Jennifer Grey do during the love scene was actually the same dance that they did for the screen tests. It was not originally supposed to be in the film
The song "She's Like The Wind" was co-written by Patrick Swayze with Stacy Widelitz and sung by Patrick Swayze.
Throughout the film, Johnny and Baby always wear contrasting colors: Baby wears very light colors, and Johnny wears black or something very dark.
Val Kilmer was initially offered the lead but declined.
Kelly Bishop (Marjorie Houseman) is only 14 and 16 years older, respectively, than Jane Brucker and Jennifer Grey, who played her daughters.
Patrick Swayze insisted on doing his own stunts for
Patrick Swayze was a dance instructor in Dirty Dancing 2: Havana nights
Sharon Stone auditioned for Baby
4. That famous dance lift in the song "Time Of My Life" has been recreated many times in many movies and dance routines. It has been recreated at weddings, dance recitals and on TV. Oddly enough, the famous routine's lift was actually improvised by Swayze and Grey, and wasn't originally to be in the movie. How many of these famous recreations have you seen?
Dancing With The Stars -- Bindi Irwin and Derek Hough routine
Crazy Stupid Love -- Emma Stone and Ryan Gosling
Saturday Night Live Promo -- failed attempt with Chris Hemsworth
The Wedding Ringer -- promo with Kevin Hart and Josh Gad
Countless videos of real live weddings
02/28/2016
Movies
1805
29
By: Harriet56
Earn Rewards Live
Comments