Results for - Risking Their Lives For Your Entertainment
1,910 voters participated in this survey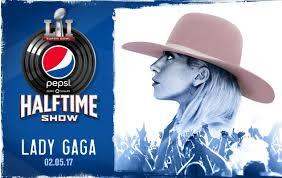 1. Lady Gaga has come up with an elaborate, and somewhat dangerous, idea to sing from the top of the NRG Stadium's dome in Houston as part of her spectacular halftime show on February 5. Although her team is worried about technical and safety issues surrounding Gaga's scheme, the "Born This Way" singer is all for it and pushing to do it. Her team is looking into multiple plans about how to safely get her on the roof, including potentially cutting a hole in the ceiling of the dome, or airlifting her on to the roof. Gaga is hoping to do this live, but potentially may have to pre-tape the stunt for safety reasons. Are you going to be watching the Super Bowl half-time show with Lady Gaga?
Watching game for sure, but not sure if I'll watch her performance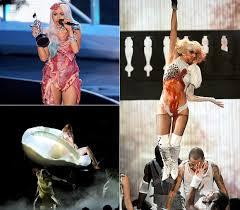 2. Lady Gaga is no stranger to controversy, and has tried dangerous or controversial stunts before, all in order to provide an unique and exciting experience for her fans. How many of these do you remember?
At the 2009 MTV VMAs, the controversial star staggered around with fake blood dripping from her ribcage and staining her pristine white unitard. After collapsing into a heap at the end of her song, she was hoisted up by a rope and left dangling above the stage, seemingly lifeless.
In 2011, during the Grammys, she was carried (completely concealed) onto the red carpet in an egg-shaped vessel, from which she emerged in the show
While performing on the Doritos #BoldStage at the 2014 South By Southwest music festival in Austin, Tex., on March 13, Gaga brought up so-called vomit painter Millie Brown to throw up a green liquid all over her body.
In Berlin, Germany, she wore a giant, fur-covered blockhead with a golden beak from the Charlie Le Mindu Fall 2013 Haute Coiffure collection, and was escorted by a bodyguard (who helped her balance on six-inch heels), to blindly sign autographs
At 2013 Video Music Awards during a bizarre but electrifying performance of Applause, she began with her head encased in a large white box, and her body swimming in a shapeless smock
In 2011, she wore a meat dress to the MTV Video Awards to accept her award, with matching meat boots, a meat hat, and a meat purse.
Lady Gaga stirred up controversy among religious groups with her shocking video for Judas, in which she dresses as a nun and a priest and sucks on rosary beads (among other things)
In October, 2016, the singer shut down surrounding streets when she clambered onto the edge of the roof of New York club the Bitter End. and sang Angel Down while dangling her legs rather precariously over its landmark canopy.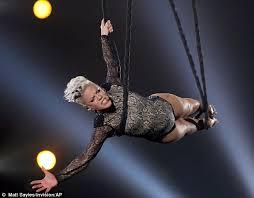 3. And she's not the only one who risks their safety (and lives) for our entertainment. And while some may not really risk their lives (or ours), they just seem to be always doing something controversial. How many of these risk takers (and sometimes law breakers) or controversial artists --in their art or real life -- are you familiar with?
Performer Pink often incorporates dangerous aerial stunts in her performances, and has even been hurt doing so
Ozzy Osbourne is one of the most controversial rock artists of all time, known for biting the head off of a dove in front of record executives and a bat during a concert
Michael Jackson will always be remembered for the controversy surrounding him, in his personal life
Marilyn Manson is also one of the most controversial musicians of all time for both his music and obscene actions on stage
Miley Cyrus is known for her provocative lyrics, drug use and bizzarre behavior, on and off stage
Madonna has always been pushing the envelope in her career and has had many music videos banned
Prince stirred up controversy throughout his career and life, even having one of the first parental advisory labels on music for his song Darling Nikki
Eminem has been accused of being homophobic, as well as causing controversy with lyrics about drug use and sex
Britney Spears has her share of controversy, including a dangerous stunt with a live python at the 2001 MTV Awards
Iggy Pop would cut himself with sharp objects on stage regularly, and bleed all over his chest and his clothes as a part of the entertainment.
Kanye West -- need we even say anything more about him?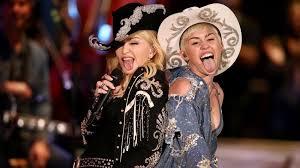 4. Do you like seeing performances that seem to push the envelope when it comes to safety of either the performers or the audience?
Yes, anything for entertainment
Yes, but not if it's really dangerous
01/20/2017
Music
1910
39
By: ghahrem5
Comments