Results for - Life Imitates Art?
2,152 voters participated in this survey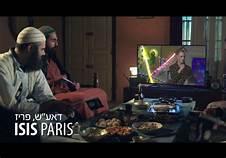 1. The biggest story from Eurovision 2019, held in Israel this year, is NOT the music. Israeli television has postponed airing a comedy about a French Eurovision contestant being recruited by the Islamic State after it led to threats of France pulling out of the singing competition. Israeli producers began working on Douze Points, last year after an Israeli singer's Eurovision victory meant that the final would be staged in Tel Aviv in May 2019. The plot centres on Isis hacking France's Eurovision nomination so that a gay Muslim singer would represent the country, and go along with their plot to attack Israel. Sounds rather far fetched...but in January real life started catching up with the Israeli script. France selected Bilal Hassani, an openly gay 19-year-old of Muslim Moroccan origins as its Eurovision contestant. Mr Hassani's selection suddenly brought the Israeli series under intense scrutiny. France threatened to boycott Eurovision if Douze Points was aired before the competition in Tel Aviv, and reluctantly the Israeli producers agreed to not air the show. "We believe that the French thought we wrote the series after they chose Bilal Hassani. But we wrote it long before that. It really is a story that turned out very similar to what actually happened," Asaf Zelikovitch, the show's co-creator said. Do you think it was best that the show did not air?
2. So, of course, all eyes were on Bilal Hassani and his song "Roi", which turned out to be a powerful and quite beautiful song about "not jumping to assumptions" and "not judging one by their appearance". This is the video of a rehearsal (the actual video is not available outside of Europe presently and the quality of this video is not that great, but you can get the point). The two dancers on the stage defy the odds of what a dancer "typically looks like" -- one dancer is "plus size" and one dancer is "deaf". Do you think this is a powerful song?
Could not/did not play video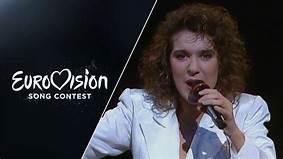 3. Eurovision Song Contest, often simply called Eurovision, is an annual international song competition, with participants representing primarily European countries. Each participating country submits an original song to be performed on live television and radio, then casts votes for the other countries' songs to determine the winner. Based on the Sanremo Music Festival held in Italy since 1951, Eurovision has been broadcasting every year since its inauguration in 1956, making it the longest-running annual international television contest and one of the world's longest-running television programs. It is also one of the most watched non-sporting events, with audience figures of between 100 million and 600 million internationally. Some big names have competed on Eurovision since it began. Were you aware that these artists were contestants on Eurovision?
Aware of all of them being on the show
06/02/2019
Music
2152
25
By: Harriet56
Comments