Results for - The Name Remains The Same
2,259 voters participated in this survey
1. With over a quarter of a million English words, not to mention probably an infinite combination of these words, you would think that song writers could avoid naming their songs the same as another song. Well, it appears that is not the case. "Let It Go" has been used as a song title 45 times (and counting). The most famous use (at least for those with young children) was in the 2013 Disney movie Frozen, but there are many more. Which "Let It Go" songs are you familiar with (and don't worry, I will not be listing all 45 of them)?
Let It Go -- George Strait
Let It Go -- Great Big Sea
2. When you hear the song title "Hello", you may immediately think of Lionel Richie's song or maybe Adele's song, but HELLO...there are also 20 others using the exact same one word title. How many on this list are you familiar with?
Hello -- Erykah Badu & Andre 3000
Hello -- Normie Rowe & The Playboys
3. As for Billboard Hot 100 charting songs, the most common song title that has charted the most on their list, is, ..."Hold On". This title has been used 16 times on the Hot 100, with the highest charting songs of that title being the ones by Wilson Phillips and En Vogue at No. 1 and 2 respectively. Which of these songs do you know?
Hold On -- Wilson Phillips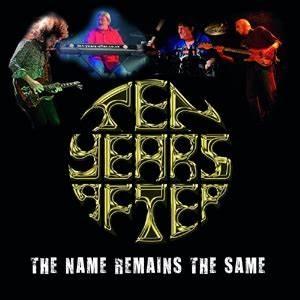 4. Song titles, no matter how unique they are, can not be copyrighted, which is obvious by the number of songs sharing the same name. And while there is only one "Purple People Eater" and "Hotel California", many other names are used over and over. Can you name any song titles that are used for multiple songs?
06/05/2019
Music
2259
26
By: Harriet56
Comments