Results for - Biggest Music Competition In The World...And You May Not Even Know About It
2,202 voters participated in this survey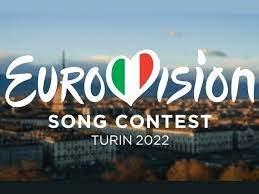 1. Although still relatively unknown in Canada and the U.S. Eurovision is the most popular and longest running song contest in the world. Eurovision has been held annually since 1956 (apart from 2020), making it the longest-running annual international televised music competition and one of the world's longest-running television programmes. Have you evert watched the Eurovision Song Contest?
I have never even heard about it
2. This year, the contest takes place in Turin, Italy, following the country's victory at the 2021 contest with the song "Zitti e buoni" by Måneskin. Organised by the European Broadcasting Union (EBU) and host broadcaster Radiotelevisione italiana, the contest consist of two semi-finals on May 10 and 12, with the final on May 14. There are 40 participants in this year's contest. All of the European countries, as long as they are active members of the European Broadcasting Union. That is why countries such as Israel, Australia, Monaco and Morocco have all participated -- and Israel and Australia are participating this year. The Contest has been the subject of much criticism over the years; regarding both its musical content, and the perception that it is more about politics than it is about music. This year, Russia has been excluded from entering the contest, and the Ukraine is the favourite to win with an overall chance (as of today) of 42%. Do you think politics should be kept out of a song contest altogether?
3. Some famous songs and acts performed in Eurovision over the years, with ABBA being probably the most famous. They won in 1974 with the song Waterloo, The song must be original and written by someone from the country, but it can be performed by anyone, whether they are a resident of that country or not. This is why, in 1988 Canadian Celine Dion performed and won with a song representing Switzerland. Which of there other famous acts did you know performed at Eurovision?
Engelbert Humperdinck came in second to last for the UK in 2012
Singer Enya performed with her group Clannad (consisting of her sisters) in hopes of representing Ireland, but lost out on the chance to go to Eurovision in 1973
Bonnie Tyler, Total Eclipse of the Heart singer represented the UK in 2013, but came in 19th out of 26
Katrina & the Waves won the contest for the UK in 1997
Julio Iglesias came in 4th place, representing Spain
Olivia Newton-John represented the UK, her country of birth in the 1974 contest. Unfortunately that's the same year ABBA competed, but Newton-John came in a respectable 4th place.
Controversial Russian duo t.A.T.u came in 3rd in 2003, despite their controversial videos, and performances
4. My daughter and I started watching Eurovision a few years ago, and got hooked. While some of the music isn't quite my taste, we've discovered lots of amazing songs each year. This is one of my favourite from this year, but not sure how well it will do. Right now it's got a respectable 11% chance of winning. If you listened to this song, what do you think?
Didn't listen to it/could not listen to it
5. This is another of my favourites, but it right now has only a slim 1% chance of winning, although I feel it has everything going for it -- it's catchy, builds nicely and is sung by a all woman group. If you listen to this, what do you think of this song?
Did not listen to it/could not listen to it
05/08/2022
Music
2202
28
By: Harriet56
Earn Rewards Live
Comments