Rewards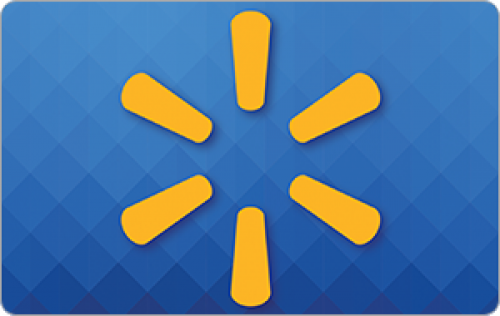 Amazon gift card
Take surveys and collect rewards from the industry-leading e-commerce website, Amazon.com, Via "amazon gift cards". The more you take or create survey, larger the amazon gift card you earn.
Results: Rape Victims Express Their Gratitude To Lady Gaga For Her New Song 'Till It Happens To You'
1.
1.
Lady Gaga and Diane Warren co-wrote 'Till It Happens To You' to address the very serious subject of rape, and now rape victims are expressing their heartfelt gratitude. The song was used in a docu-film about rape in U.S. college campuses, called "The Hunting Ground", and features four victims of rape. These four victims sent a letter to the two composers saying "The release of your song will have an unparalleled impact on the culture of campuses nationwide". Imagine a survivor who, after hearing your song, no longer feels isolated or alone. Picture that survivor's friend, telling that survivor that it's not her fault... We want to thank you both for having the courage to write and perform this song and for allowing your talent, your music, your lyrics and your voices to tell our stories." And not only these four women, but rape victims world-wide have taken to social media to thank the writers of this song, saying it has impacted them and those around them. Have you heard the song?
Yes, and it's powerful
18%
Yes, but I didn't get the message
3%
Other (please specify)
0%
| Other Answers | Percentage | Votes |
| --- | --- | --- |
| | 0.18% | 3 |
| if she has never been raped she has no idea what those who have been go through, how dare her think she does with a song even through research she will never know how it effects you as you age, i know | 0.06% | 1 |
| man | 0.06% | 1 |
| na | 0.06% | 1 |
| n/a | 0.06% | 1 |
| k | 0.06% | 1 |
2.
2.
Do you think it is possible for a song to make a big impact on the way people feel and think about certain subjects?
Yes, music is a powerful medium
44%
Once in a while, perhaps
12%
3.
3.
This list contains the ten most influential songs that have actually changed history or became the anthem for a movement or cause--meaning these songs have garnered enough attention and received heartfelt gratitude and changed people's lives for the better. How many of these songs do you agree should be on this list?
"Same Love" – Macklemore (2012) -- LGBTQ rights
10%
"American Idiot" – Green Day (2004) -- American interference and perspective in world events
11%
"Sunday Bloody Sunday" – U2 (1983) -- civil war in N. Ireland
21%
"Get Up Stand Up" – Bob Marley (1973) -- inequality and human rights violations
20%
"Imagine" – John Lennon (1973) -- end to race, religion and political boundaries
42%
"War" – Edwin Starr (1970) -- anti-Vietnam war
23%
"Here's to the State of Mississippi" – Phil Ochs (1965) -- civil rights
3%
"A Change is Gonna Come" – Sam Cooke (1964) -- 1960's civil rights movement
17%
"The Lonesome Death of Hattie Carroll" – Bob Dylan (1964) -- racism
5%
"Strange Fruit" – Billie Holiday (1939) -- racism and lynching
8%
Other (please specify)
3%
| Other Answers | Percentage | Votes |
| --- | --- | --- |
| | 0.52% | 17 |
| n/a | 0.12% | 4 |
| not sure | 0.12% | 4 |
| na | 0.09% | 3 |
| huh? | 0.03% | 1 |
| not sure. | 0.03% | 1 |
| eve of destruction barry mcguire | 0.03% | 1 |
| not familiar | 0.03% | 1 |
| not familar wit any | 0.03% | 1 |
| not in a position to judge as never hear of them | 0.03% | 1 |
| dont know | 0.03% | 1 |
| don't know. | 0.03% | 1 |
| don't know | 0.03% | 1 |
| dont know words enough to judge | 0.03% | 1 |
| na!! | 0.03% | 1 |
| don't care | 0.03% | 1 |
| don't know any of these songs so can't comment | 0.03% | 1 |
| not familiar with them all to answer | 0.03% | 1 |
| na - i do not know a single one of these songs | 0.03% | 1 |
| never heard any of them | 0.03% | 1 |
| i do not know | 0.03% | 1 |
| some | 0.03% | 1 |
| goddam mississippi-nina simone | 0.03% | 1 |
| so many better choices than most appearing here | 0.03% | 1 |