Results for - Jittery Jams
1,495 voters participated in this survey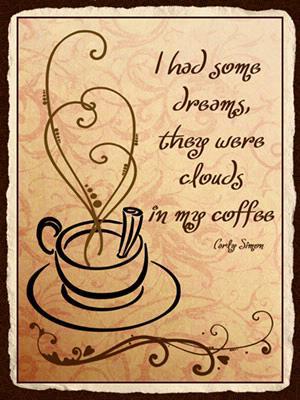 1. Here is a list of coffee related (indirect) songs, check off which ones you know:
The Coffee Song -- Frank Sinatra
Sugar with coffee and cream -- The Beastie Boys
Clouds in my coffee -- Carly Simon
Coffee BLues -- Mississippi John Hurt
Black coffee in bed -- Squeeze
Black coffee -- Heavy D & The Boyz, Ella Fitzgerald
Ojalá Que Llueva Café (I Wish It Would Rain Coffee) -- Juan Luis Guerra
Duncan Hills Coffee Jingle -- Dethklok
You're the Cream in My Coffee -- Annette Hanshaw
2. Do you have a go to song that you like to listen to while drinking java?
12/05/2015
Music
1495
31
By: ptajuggalette
Earn Rewards Live
Comments