Results for - Why do I hear music coming from below?
1,629 voters participated in this survey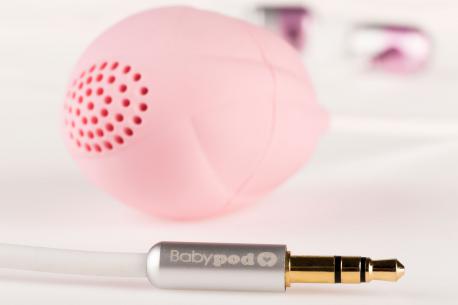 1. *Engadget* Babypod is a speaker that expecting mothers insert into their vaginas a la tampons to play songs for their unborn babies. Babypod connects to a smartphone and plays music directly in the vagina, which is the only way for a fetus to hear unmuffled sounds, the company says. Please check off what song you would play, if you WERE pregnant, and were going to use Babypod:
I'm back in the saddle again -- Aerosmith
The Nutcracker -- Tchaikovsky
I've got you under my skin -- Frank Sinatra
Drop it like it's hot -- Snoop Dogg
Soul to squeeze -- Red Hot Chili Peppers
Tunnel of Love -- Bruce Springsteen
Space Oddity? -- David Bowie
2. If you WERE pregnant, which device would you use so that baby would hear music?
External, like radio or tv
I'd lay my music device, like iPod on my tummy
I'd sing to go where someone was singing (church or concert)
I'd use another type of external device like bellybud (wrap around music and speaker system)
I would not play music for my baby
3. Do you think that a vaginal speaker is a bit 'out there'?
4. If you have other song choices, would you leave them in the comment section (a song that you would play for baby)?
01/04/2016
Music
1629
86
By: ptajuggalette
Earn Rewards Live
Comments