Results for - Thompson Twins
1,633 voters participated in this survey
IMHO one of the best representatives of 80's music out there and still relevant today. I was probably 13 or 14 when this came out but I remember it so vividly.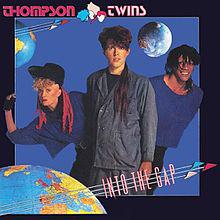 1. Do you remember the Thompson Twins?
2. Did you like them in the 80's?
3. Do you have a favorite album?
4. Do you still listen to them today?
02/01/2016
Music
1633
30
By: seven
Comments