Results for - You're So Vain You Probably Think This Song Is About You
1,354 voters participated in this survey
1. Carly Simon had a massive hit in 1972 with the song "You're So Vain", but what really got people talking was speculating who the song was about. Names of famous celebrities were tossed about -- James Taylor, Mick Jagger, Warren Beatty, David Bowie, David Cassidy, Dan Armstrong, and Cat Stevens, but Carly never revealed exactly who was the subject of her song. About 10 years ago, Carly did confirm that Warren Beatty is indeed the subject of ONE verse, which left the subjects of the rest of the song in question. Who do you think the song was about?
Not familiar with the song at all
Not about any specific man--rather all men in general
2. Carly wasn't the first, and definitely not the last singer to air their dirty laundry (so to speak) by singing about it. How many of these famous songs did you know were written about famous people?
Coldplay 'Fix You' written about Gwyneth Paltrow
Foo Fighters 'I'll Stick Around' written about Hole front-woman Courtney Love
Leonard Cohen 'Chelsea Hotel No. 2' written about '60s icon Janis Joplin
Aerosmith 'Dude (Looks Like A Lady)' written about Mötley Crüe's Vince Neil
Don McLean 'American Pie' written about Buddy Holly, Ritchie Valens, and J.P.
Did not realize this about any of these songs
3. How about these songs--how many did you know were written about famous people?
Ed Sheeran 'Don't' written about singer Ellie Goulding and, supposedly, One Direction's Niall Horan
John Mayer 'Paper Doll' written about Taylor Swift
Roberta Flack 'Killing Me Softly With His Song' written about singer-songwriter Don McLean
Derek & The Dominos 'Layla' written about George Harrison's wife, model Pattie Boyd.
Gwen Stefani 'Hollaback Girl' written about Courtney Love
Elton John 'Candle In The Wind' written about Marilyn Monroe
Did not know this about any of these songs
Do not know any of these songs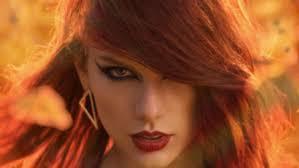 4. Perhaps no singer writes songs about other people quite as much as Taylor Swift, who likes to air her "dirty laundry" all over the music charts. Some of these are confirmed--others are heavily speculated, but all of them are definitely written specifically for a very real person. How many of these Taylor Swift songs are you aware were written about famous people?
'We Are Never Getting Back Together' -- about Jake Gyllenhaal
'Style' written about Harry Styles
'Mine' written about Corey Monteith
'Back To December' written about Taylor Lautner
'I Knew You Were Trouble' written about Harry Styles
'Dear John' written about John Mayer
'Better Than Revenge' written about Joe Jonas
'Begin Again' written about Conor Kennedy
'Picture To Burn' written about Jordan Alford
'Enchanted' written about Owl City front man Adam Young
'Forever And Always' written about Joe Jonas
Don't know any of these songs
Not aware any of these songs were written for specific people
03/06/2016
Music
1354
21
By: Harriet56
Comments