Results for - "The Play's The Thing" -- And Hamlet's The Play
2,346 voters participated in this survey
If you know where this quote comes from, you may enjoy this series of surveys, based on the works of William Shakespeare. This famous quote is from Hamlet. And just like this quote, there is much more to Shakespeare's works than you might think.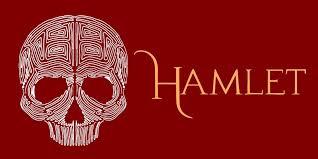 1. And, Hamlet is where we will start. Probably one of the best known plays, with 4,042 lines and 29,551 words, Hamlet is the longest Shakespearean play, and the character of Hamlet speaks for 37 percent of that entire script. Have you ever:
Seen a live performance of Hamlet
Appeared in a live performance of Hamlet (in school plays, community theatre, etc.)
Seen one of the many movie adaptions of Hamlet
Know of the play, but not familiar with it
Have never heard of Hamlet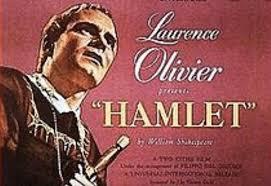 2. Hamlet is believed to be Shakespeare's most produced play, having never fallen out of popularity since it was first performed with Richard Burbage in the title role in 1601. Over fifty films of William Shakespeare's Hamlet have been made since 1900.Many of these have been movies based on the story of Hamlet, and not direct adaptations. Which of these adaptions have you seen (of course I can not list all 50 of these, so please feel free to mention your favourite if I missed it)?
David Tennant Hamlet (2009)
Grigori Kozintsev Hamlet (1964)
Kenneth Branagh's Hamlet (1996)
Laurence Olivier's Hamlet (1948)
Campbell Scott's Hamlet (2001)
Ethan Hawke's Hamlet (2000)
Mel Gibson's Hamlet (1990)
Bruce Ramsay's Hamlet (2011)
The Lion King (1994) -- this has been a topic of debate, but let's call it a loose adaption
Rosencrantz & Guildenstern Are Dead (1990)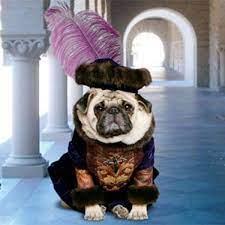 3. How many of these trivia facts about the play Hamlet did you already know?
Exact dating of when the play was written is impossible, but most historians estimate sometime in 1601.
In 2012, Guinness World Records declared Hamlet the second most portrayed human character on film and TV, after Sherlock Holmes (but both fall far short of the non-human Dracula).
At 29, Ethan Hawke is the youngest actor to play Hamlet in a film. He did so in the 2000, modern-day New York City adaptation. It is also close to the age Hamlet is supposed to be in the original text - 30.
The oldest person to play Hamlet on screen is thought to be Johnston Forbes-Robertson, who was 60 when his performance was filmed in 1913.
Women have occasionally played the lead since back when Sarah Siddons played the famous Danish prince at least nine times over a thirty-year span (1775-1805). In 2000, Angela Winkler played Hamlet at the Edinburgh Festival to critical acclaim.
The character of Hamlet played a critical role in Sigmund Freud's explanation of the Oedipus complex and thus influenced modern psychology. In Freud's view, Hamlet is torn largely because he has repressed sexual desire for his mother, which is being acted out by and challenged by Claudius.
Hamlet has been translated into Klingon (the fictional language from the television series Star Trek) and has also been done as an all pug production, aptly named "Pug-let"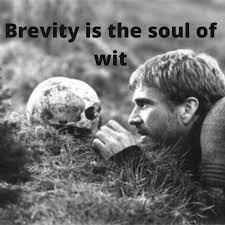 4. Hamlet has given us a host of famous phrases, many of which we still use to this day. How many of these expressions --all used for the first time in Hamlet-- have you heard (or even spoken)?
'neither a borrower nor a lender be'
'more honoured in the breach than the observance'
'more things in heaven and earth'
'the time is out of joint'
'brevity is the soul of wit'
'hoist with one's own petard'
'the lady doth protest too much, methinks'.
'something is rotten (in the state of Denmark)'
04/16/2021
Theater/Ballet
2346
23
By: Harriet56
Comments